10 Unique Places to Stay in Hocking Hills You Don't Want to Miss
From wagons, and hobbit holes, to tipis, and a tropical indoor oasis, you won't want to miss this! Welcome to the Hocking Hills State Park in beautiful Southeastern Ohio.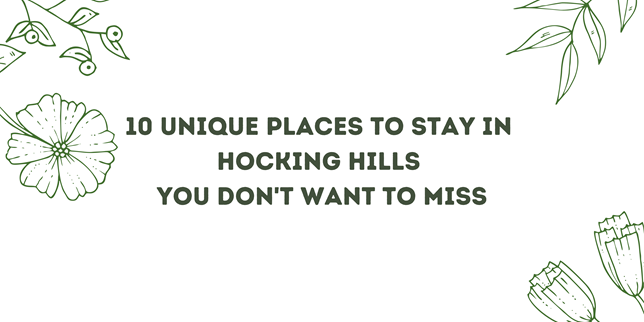 ---
Imagine gazing at the stars with the calming sounds of nature all around you. Nature Mystique Retreat, our vacation Underground Homes Magical Retreat is less than a 15-minute drive from the Hocking Hills State Park. These tiny underground homes sit on an 11-acre parcel of mountainous beauty. This perfect getaway gives you a peaceful escape from the stressors of life. A chance to be off the grid and reconnect with nature taking a much-needed opportunity to self-reflect and find your inner peace. Accommodations are one of a kind, nothing like it in the Midwest or Eastern US. A chance to experience a tiny Hobbit Home. Rustic charm with all the comforts. A luxury Queen Bed, private bathroom, Kitchenette, hot tub, and nature walks. Thoughtful details make this a perfect stay.
---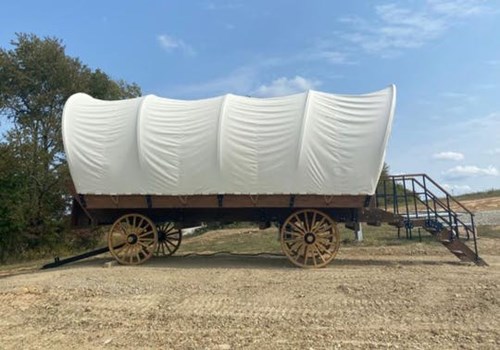 This unique beauty is a covered wagon set to hold the whole family! Located right off US 33 exit to Scenic Route 664 and right next to Lake Logan, the Hilltop Resorts offers many recreational activities within the resort and easy access to Hocking Hills and surrounding attractions. Spend a nice, relaxing night at Hilltop Resorts and experience the beauty of Hocking Hills and soak in everything the area has to offer. Climb aboard and be transported back in time.
---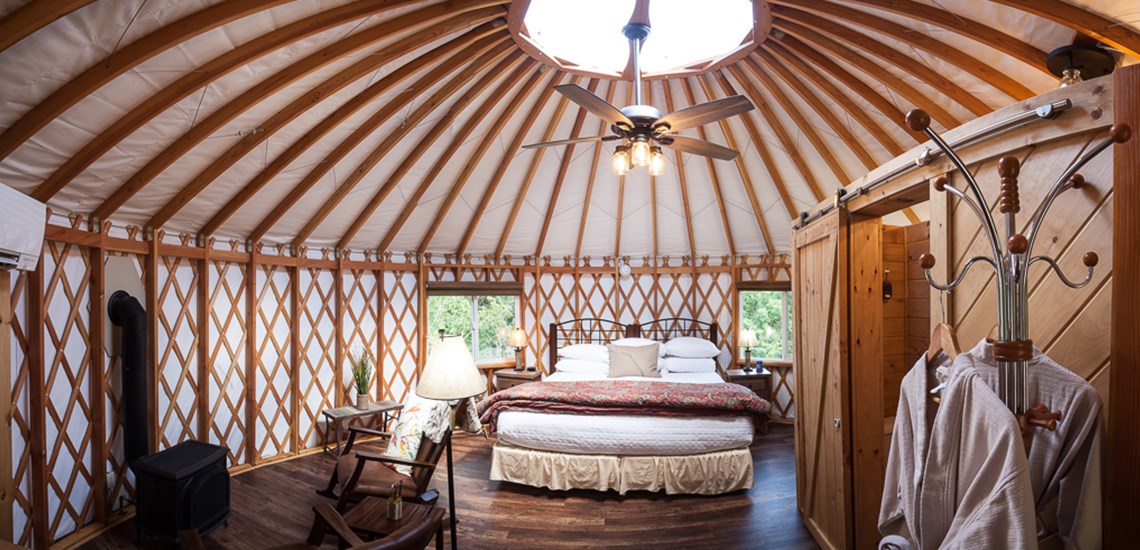 There is nothing quite like taking a break from our hectic day-to-day schedules and escaping into the tranquility of nature. Without constant distractions, it's easy to relax, rejuvenate, and return home feeling refreshed and ready to go! However, if the thought of roughing it in a campground sends shivers down your spine, The Inn & Spa at Cedar Falls has the solution.
Their custom Hocking Hills yurts combine the very best of refined cabin life and tent camping.  It's the perfect opportunity to enjoy the comforting sounds, sights, and smells of nature without sacrificing the luxuries you'd find at most hotels and resorts.
---

---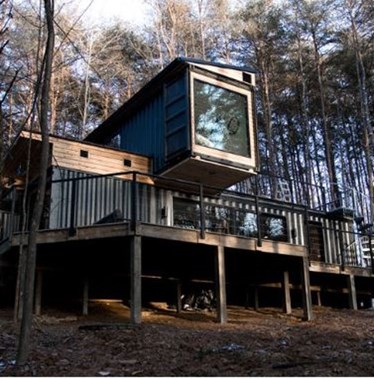 Centered on 18.5 acres in Hocking Hills, The Box Hop is made out of three intermodal shipping containers that have been transformed into our home. A different take on cabin life, with a simplistic approach focusing on sustainability and modern design, this get-away offers three bedrooms, two full baths, and a plethora of views. Spend a week in this stunning and funky lodging.
---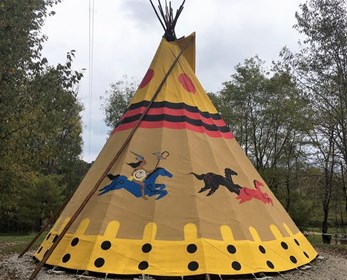 Whether you're a seasoned camper or a first-timer, the authentic Sioux Style Indian Tipis At Boulders Edge Cabin and Tipi Retreat is sure to bring out your inner nature lover.
Guests always comment on the size of the tipis and how majestic they are in their secluded setting. Each Tipi is 26' across and approximately 300 sq. feet inside and will sleep up to 10 campers. They sit on a wooden deck and have a fireplace in the center making it perfect for camping in any weather. This is primitive camping at its best and a way to glimpse a little American history at the same time. Perfect for couples, groups, families, and scout troops.
---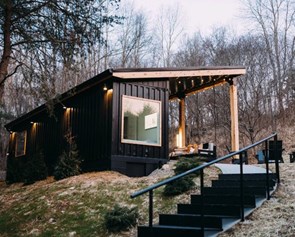 This tiny home "shipping container" has a cozy bedroom with a full-view window, private bathroom /shower, full kitchen with cooktop, living room area with a gas fireplace, YouTube TV, and WiFi. One of the coolest additions is our motorized glass garage door. Step into this lodging for a cool and comfortable lodging experience.
---

Remember as a kid wanting to climb a tree or build a tree fort?
When you stay nearly 17 feet above the ground, you have a fabulous view looking straight out at the tree canopy where every season will bring new wonder and amazing views from either the outside deck area or inside through the expansive windows. Besides the spectacular views, this tree house has many features to make your stay relaxing and comfy.  Having both air conditioning and heat keeps you comfortable in every season.   
---

---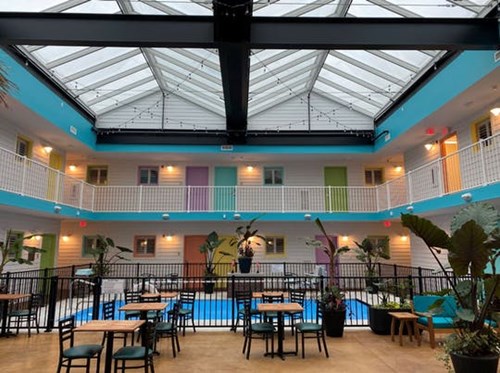 The Worthington is a new addition to the Hocking Hills! This boutique hotel is built around an atrium featuring skylights and a pool to give it a tropical feel. This hotel is beautifully decorated with bright, clean, colors to bring rest and relaxation to you. With a swimming pool, and the sunny indoor atrium, take a step into this tropical oasis and recharge after a day hitting the trails! Plus, the Hocking Hills Moonshine distillery is across the street! 
---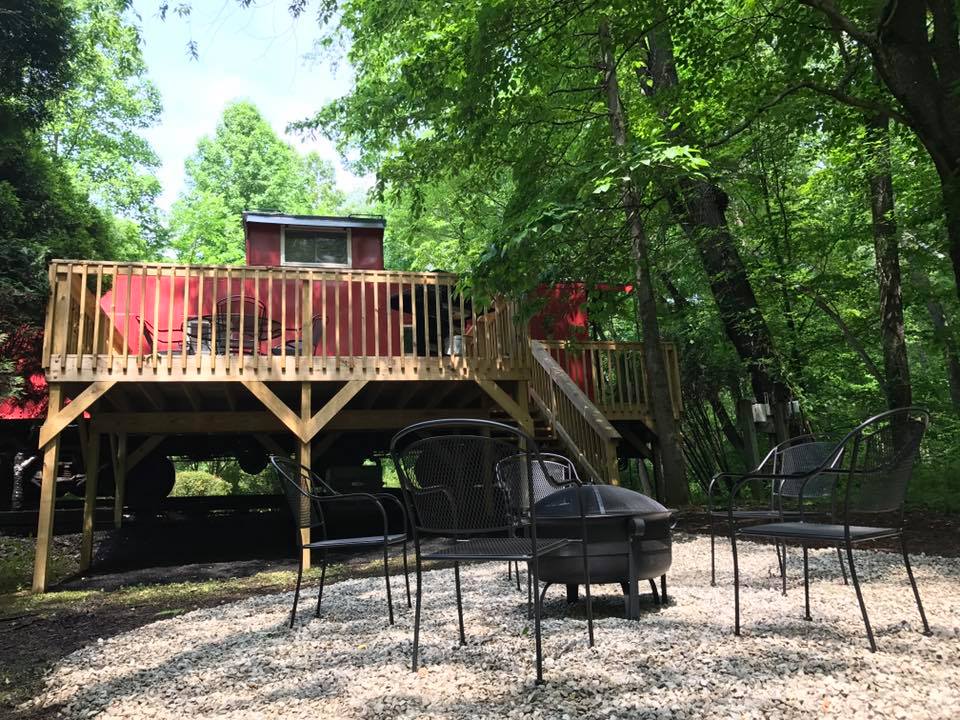 The Hocking Hills Caboose is located in the heart of The Hocking Hills. When staying at the caboose, you'll be just a few miles from Ash Cave, Cedar Falls, and Old Man's Cave. The Hocking Hills Caboose is a 1950's Seaboard Air Line Railroad caboose that's been converted to a guest cottage.
Inside the caboose, you'll find sleeping commendations for five with a full bath, kitchenette, and dining nook. Nestled in a quiet and wooded private setting, you can explore outside during the day between hikes, enjoy meals out on the deck and then retreat to the new fire pit area nestled in the woods for s'mores!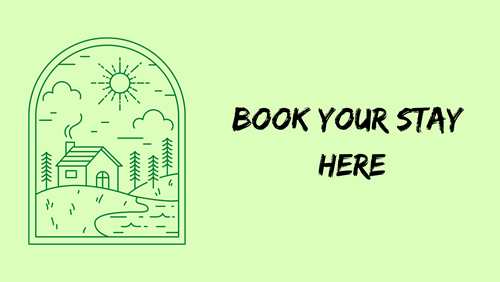 Posted: March 03, 2023