HHTA operates three Welcome Centers in Hocking County. The Hocking Hills Regional Welcome Center in Logan opened in May 1994 at U.S. 33 and St. Rt. 664. It assists approximately 45,000 visitors a year and is the location of HHTA administrative offices. In spring of 2003, the Visitor Center in Laurelville opened on St. Rt. 56. It serves approximately 4,500 visitors annually and is helpful for visitors entering the region through western Hocking County.  In May of 2017, Homegrown On Main opened in downtown Logan to serve visitors and locals in the historic Hocking Hills downtown, and serve as an outlet for the Hocking Hills Artists & Craftsmen Association. Staffed by friendly and faithful volunteers & staff, all centers allow visitors to pick up member brochures, ask directions, learn Hocking County history and check lodging availability. Members are encouraged to volunteer as Travel Counselors at the Centers.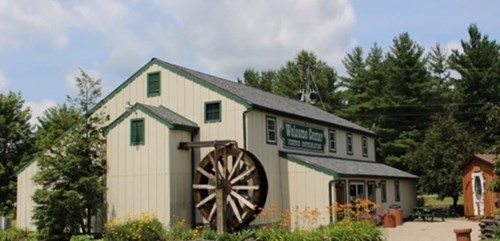 Hocking Hills Regional Welcome Center

13178 St. Rt. 664 S
Logan, OH 43138
Welcome Center/ travel counselor phones: 740-385-9706 or 1-800-Hocking (462-5464)
Administrative Offices: 740-385-2750
Fax: 740-385-1146
Hours: 9 a.m. - 5 p.m. Monday through Saturday; 11 a.m. - 5 p.m. Sunday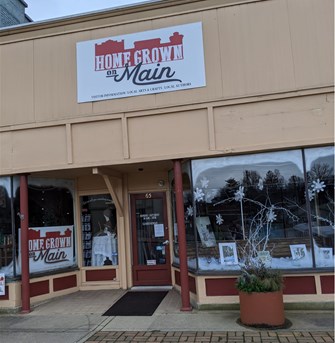 Homegrown on Main
Homegrown on Main is a partnership between HHTA, local Artists & Authors where you can find area information & one-of-a-kind art. 
65 W. Main St., Logan, OH 43138
Phone: (740) 216-4435
Hours:  9-5 p.m. Monday through Saturday, Closed on Sunday. 
Staff: Diane Welch, Store Manager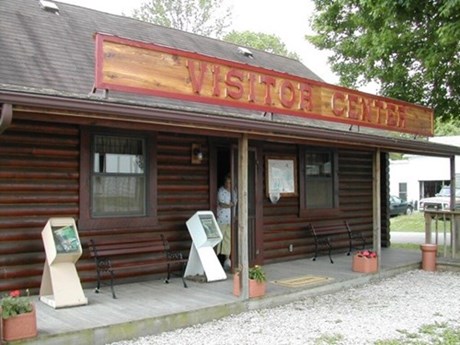 Hocking Hills Visitor Center at Laurelville
16197 Pike Street (and St. Rt. 56)
Laurelville, OH 43135
Winter Hours (November 15 - May 14): Friday & Saturday, 10 a.m. - 4 p.m.; Sunday, 11 a.m. - 4 p.m.; Monday following a holiday, 10 a.m. - 3 p.m.
Summer Hours (May 15 - November 14): Thursday 2 p.m. - 5 p.m.; Friday & Saturday 10 a.m. - 5 p.m.; Sunday 11 a.m. - 5 p.m.; Monday 10 a.m. - 3 p.m.
Staff
Judy DeLong, Visitor Center Manager
Rick Jones, Visitor Center Manager