The Ultimate Winter Guide to the Hocking Hills
Wondering what to do this winter? Come to the Hocking Hills! We've got you covered. 
Winter in the Hocking Hills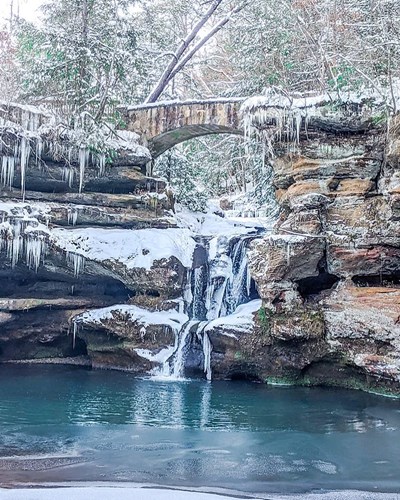 Photo by: @thegroundshh
Naturally, our instincts during the winter months tell us to hunker down and hide out until the first thaw of spring and be wary of the snow. 

But, planning fun activities during these months can stave off those winter blues!

Winter is wonderful in Hocking Hills, and here's a roundup of go-to winter outdoor activities in the Hocking Hills to prove it.
---
Photo by: @joeythompson
Winter Hiking

Are you worried it will be too cold? That is a valid concern, but we want to reassure you that once you start moving, cautiously inching down icy trails (with suggested gear!) the only sound is of snow occasionally dropping from branches. It might be the quietest, most peaceful time in the woods at Hocking Hills. It is stunningly beautiful and an experience you don't want to miss. 

Whether it's Ash Cave or Cedar Falls, the ice and snow formations along the trails will be unforgettable. For easier treks, try Ash Cave or Conkles Hollow. These trails are paved and flat, perfect for families.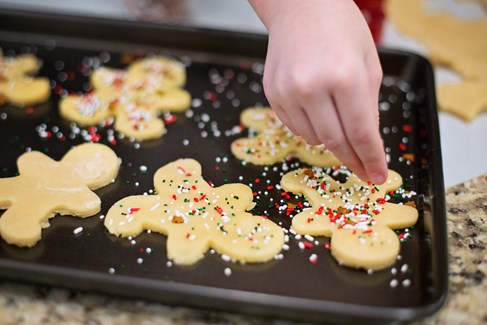 You might be asking yourself, what is a BAKEcation? We are so glad you asked! A BAKEcation is where you gather your loved ones, stay in a cozy cabin or cottage, and bake up a storm. Don't worry, you can leave your mixing bowls at home--we have you covered. You can rent out a kit with all the baking tools needed, a recipe book, and a shopping list! Best of all, it is FREE! You will need to call ahead to reserve your time and then stop into the welcome center to pick it up. A valid driver's license, credit card, and proof of reservation for your lodging will be required to pick up the kit. 
---

---

Sledding at Lake Hope State Park Dam

Grab your sled and check out the hills at Lake Hope State Park. Bundle up and get a workout sledding down and walking up this perfect hill right off State Route 278. Want to warm up afterward? Check out Lake Hope Lodge. A restaurant inside the park with fantastic views of Lake Hope, Lake Hope Lodge offers wood-fired pizza and house-smoked meats.

Lake Hope State Park
27331 OH-278, McArthur
---
Chow Down on a Warm and Tasty Meal
There are many delicious options for all meals of the day. From diners to smoked meats, to fancy meals we have it all! Give the restaurant a call before you head there to double-check the hours and if they are providing dine-in options. You won't be disappointed no matter where you choose to eat! Some restaurants may require a reservation. 
---

---
Cross-country skiing at
Glenlaurel Inn and Cottages

You'll have to be a guest at Glenlaurel to access the cross-country trails, so check out their adorable cottages, grab your skis, and stay the night. They have a classic ridge-top bonfire pit to warm up by after your trek and a fine-dining restaurant serving six-course meals.
---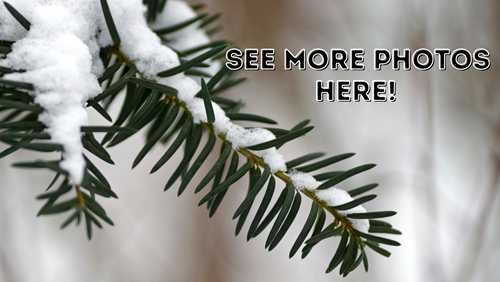 ---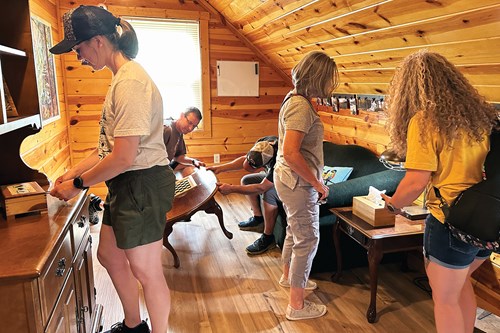 @High Rock Escapes
Check out all of the awesome indoor activities the Hocking Hills has to offer!
With some planning ahead there are so many awesome things to do indoors. Try an escape room, take a class, or shop till you drop! The options are plentiful and you'll have a great time. Check out our list of indoor activities here. 
---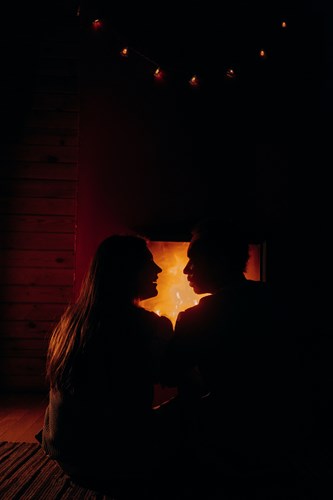 And of course, you need cold weather to fully appreciate the warmth and toastiness of your cabin.
For those who really hate the cold, curl up under a blanket by a window and just gaze at the lightly falling snow outside. Sit by a blazing indoor fireplace, and then dip into the warm hot tub. The coziness of the cabin and loved ones is an experience worth writing home about. 
---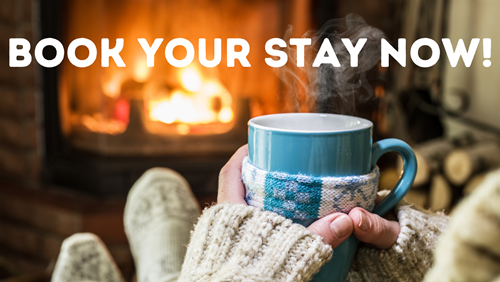 Posted: September 01, 2023