Fall colors, Fall Festivals, Fall Fun, and More!
Fall in love with the hills, caves, and colors in Hocking Hills, OH this autumn!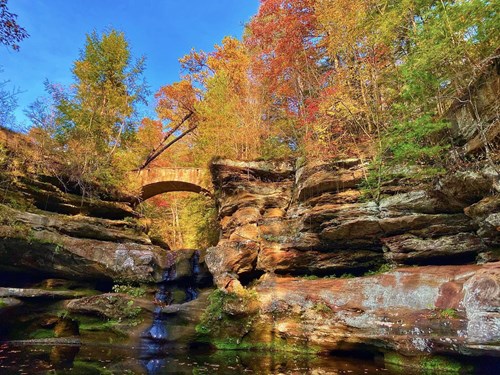 @anamitraachakraborty
Are you ready to FALL in love
with the Hocking Hills? 
Every season is a good season to visit the Hocking Hills, but there is something truly majestic about the fall. So grab something pumpkin spice, slide into a cardigan, and read on! 
---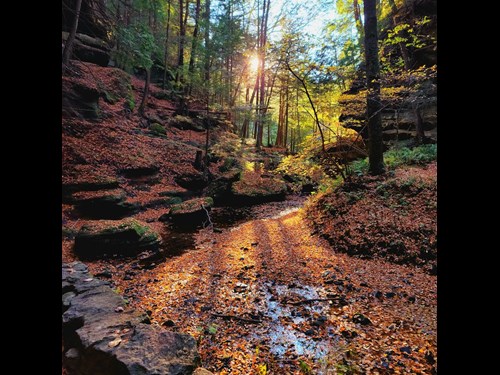 @midwestredwing
Besides cooler weather and all things sugar and spice, two words are synonymous with autumn: fall colors. Southeast Ohio is known for its rolling hills and majestic forests. The Hocking Hills State Park is no exception, and every year Mother Nature graces us with a beautiful landscape of colors and leaves gently floating from the sky. Stay tuned to our Facebook page to see when the fall colors officially are in the Hocking Hills. 
---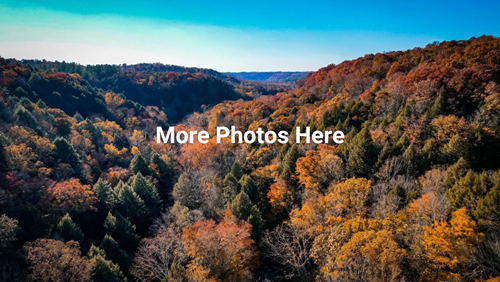 ---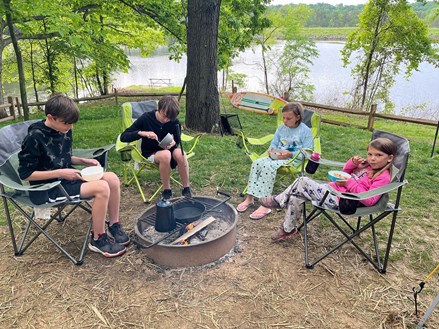 Early fall camping creates a lifetime of memories!
There's no better way to enjoy the fall colors, warm fires, and twinkling stars than a camping trip in hocking hills: RVs, tents, and tipis galore. Pack up your sleeping bags, s'mores supplies, and firewood for a camping trip you won't forget!
---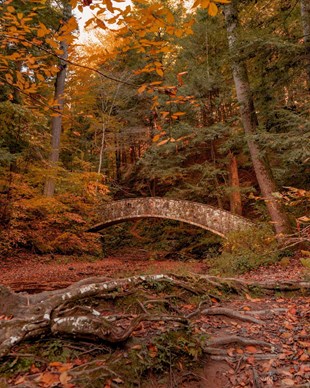 @Smbcollection
Grandma Gatewood's Fall Colors Hike
October 14, 2023
Meet with the Naturalist at the Old Man's Cave Visitor Center for a strenuous 6-mile hike, including roughly 3 miles of the Grandma Gatewood (Buckeye) Trail.
We will be navigating the section that runs from Old Man's Cave to Cedar Falls, returning on the Gorge Overlook Trail. Come enjoy the scenic beauty and cultural personality of one of the most popular gorges in the Hocking Hills. 
This hike does include several hills and steps and is not recommended for the easily winded individual. Bring along a cool drink and celebrate the season's colors with us!
---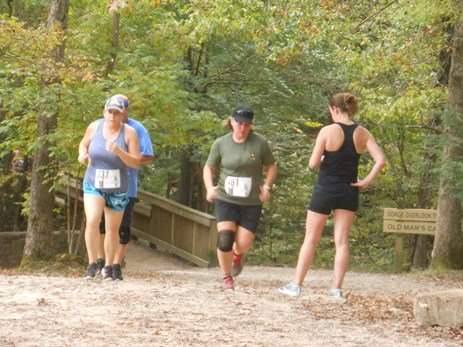 Change up your running routine with the 45th Annual Hocking Hills Trail Run on September 16th,2023! This event kicks off at Old Man's Cave at the Naturalist Cabin. The length of races includes a 5k, 10k, 20k, 40k, and 60k. Walkers and pets (on leash) are welcome to participate in the Hocking Hills Trail Run. Register HERE.  
---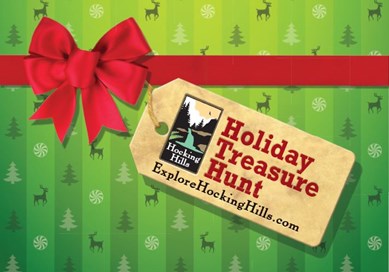 The Holiday Treasure Hunt typically runs from November to December. Get your holiday shopping done early by heading out to the wonderful local shops in the Hocking Hills. When you fill out your treasure map and get stamps at the local shops, you get entered for wonderful prizes. The top prize is a Grand Prize Package, including a 2-night stay in a cabin for four people, a canopy tour for four people, a Canoe tour for four people, adventure golf for four, candle making for four, lunch for four, and dinner for four. 
---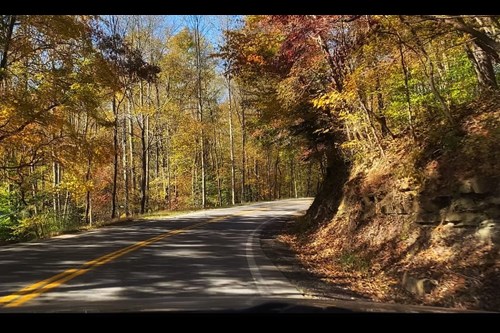 @_michellespix_
Hit the road anytime with the Hocking Hills Road Tour
Car & Driver Magazine named the roads in Hocking Hills as their "Midwestern driving roads of choice" when they brought the Aston Martin Vanquish here for a test drive in the spring of 2013.  According to Car & Driver, "The driving route is maybe the best in the world, this side of the Nürburgring."  Their route of choice was a loop on State Route 374 to State Route 56 to State Route 664 and back to State Route 374. 
The roads dip and twist through forests, over high vistas, and around hairpin curves.  Every season delivers its' unique beauty.  Winter's touch is cliff and cave walls covered in ice beards and waterfalls frozen in suspended animation.  Spring and summer explode with wildflowers and a million shades of green.  As the summer crowds thin in September and fall colors wash the landscape in October, the ride becomes truly resplendent. 
Stop by the Hocking Hills Regional Welcome Center at 13178 State Route 664 S (US 33 & State Route 664) for maps, directions, suggestions, and everything you'll need for a resplendent ride through the Hocking Hills.
---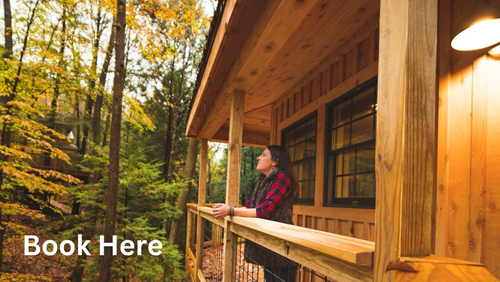 Posted: May 31, 2023