Top 10 Selfie Spots
Find out where to take your best shots!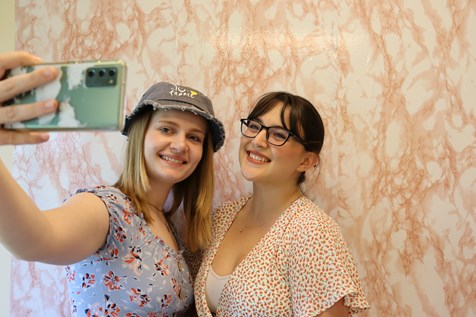 Snap City LLC is a new addition to the Hocking Hills! Stop in and take your picture in front of a dozen different backgrounds. This is the Hocking Hill's first selfie museum! The Snap City team changes the backgrouds seasonally so be sure to check it out!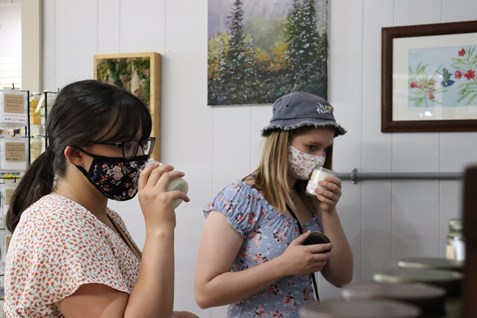 Show your support for local artists and head down to Homegrown on Main! From photography, to paintings, leatherwork, woodwork, candles, and more- Homegrown on Main is the perfect place to shop after a day out in the hills. The store is a beautiful collection of artist's work and the perfect background for a quick photo shoot.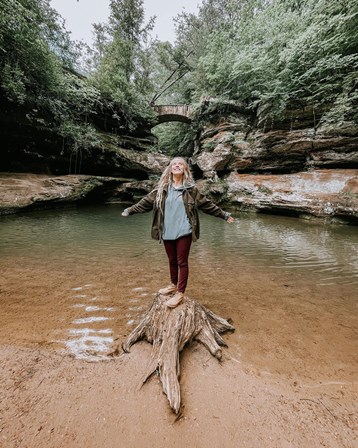 @stillwantmo_movement
One of the most iconic photos to take in the Hocking Hills is at the Upper Falls at Old Man's Cave. Thousands of people have snapped a pic at this exact spot. You'll be rewarded with stunning views as you continue through the trail. This is a photo opportunity not to be missed!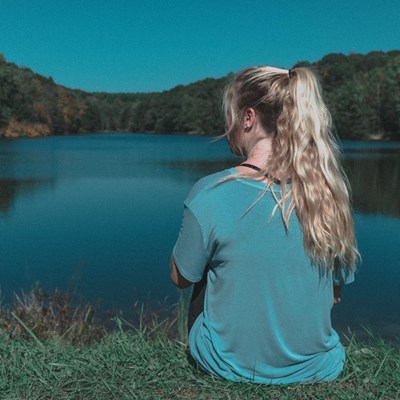 @davin.jacobs
4. One of the many beautiful Lakes
While the Hocking Hills is known for the stunning rocky caves and large boulders that speckle the trails, the lakes around are stunning as well. There are several lakes around, with Lake Logan and Rainbow Lake being the closest to the Hocking Hills State Parks.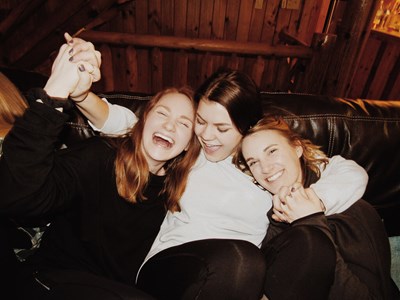 @erikatamillo
There are so many picture-perfect cabins in the Hocking Hills. Grab some friends and family and have an unforgettable getaway! While you're there snap some photos for your memories.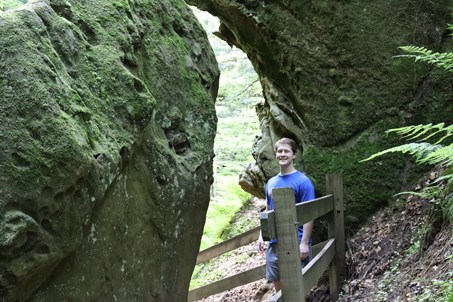 6. Between Massive Boulder's at Conkle's Hollow
The Hocking Hills transports you into another word. Take a photo with some of these magical rock and water features!
7. Dancing by a Waterfall at Ash Cave
Let your inner child out for an amazing shot at Ash Cave! Let your body move to the sound of the waterfall and have a friend snap photos while you get your groove on.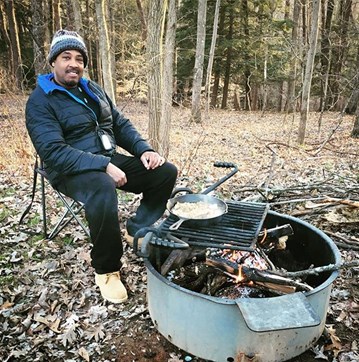 @bohemian_beach
Campfires make classic outdoor photos. Whether it is with a marshmallow in hand or just smiling-take your photo cozied up by a campfire!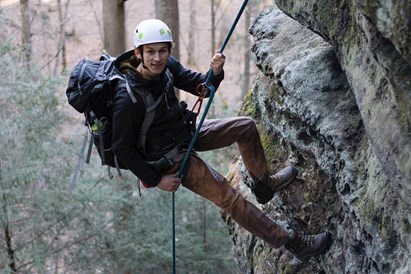 @jakeemmons
9. Climbing or Repelling your way to Adventure
Show off your adventurous spirit with an amazing photo of yourself clinging to the side of a clif! Ask your tour guides when there is time for a photo opportunity!
@lschulte1987
10. Hot.Tub. 
Many lodging options in the Hocking Hills have hot tubs. Whether its a mid-day winter soak or an evening relaxing your muscles take advantage of the opportunity with some awesome photos. 
Posted: June 17, 2021