Mother Nature's Classroom
Fun projects to do while learning about nature.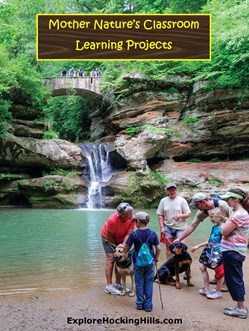 Education Specialist, Rebecca Miller of the Hocking County Soil and Water Conservation, has created an exciting packet of activities to do while in the parks, hiking on the trails or in your own backyard! These fantastic fun projects are a great place to start your outdoor journey as a family.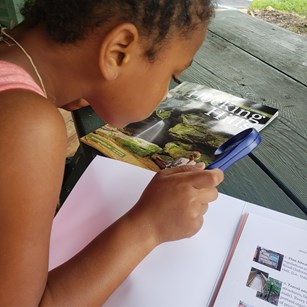 Stop in the Regional Welcome Center
(13178 State Route 664 South, Logan)
and pick up 
Mother Nature's Classroom Learning Projects
or print individual projects by clicking below
The Seven Leave No Trace Principals
Unnatural Trail Scavenger Hunt
Mother Nature's Classroom Learning Projects meet specific science and educational standards. Rebecca Miller, Education Specialist with Hocking Soil and Water, Robyn Wright-Strauss, Chief Naturalist for the Edge of Appalachia, Crystal Cole, Logan Hocking School Teacher and Kim Johnson, Logan Hocking School Teacher, collaborated to provide a detail of what standard each project meets. Click below to download.
Educational and Science Standards