What You Need to Know About Spa Services in Hocking Hills
A quick look at some of the area's best service opportunities.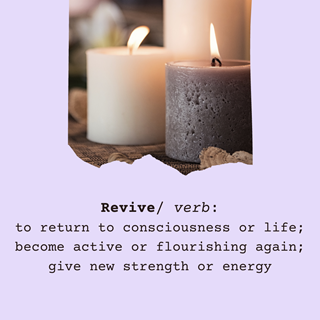 Welcome to Wellness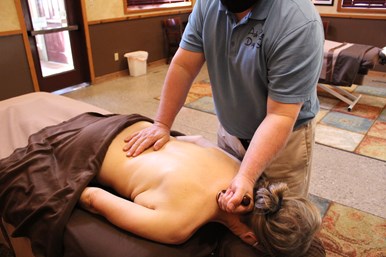 The Ash Cave Day Spa is managed by Randy Wellmen, a massage therapist with many years of experience managing spas. The Ash Cave Day Spa hosts several massage therapists who over a soothing menu of services including back, hand, and foot massage. The Spa is set on a beautiful property in the hills just minutes from Ash Cave. Contact the spa to arrange services or if you have interest in working with them as a licensed massage therapist!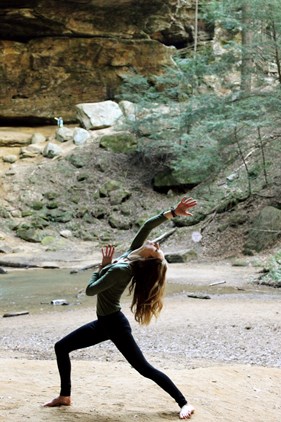 Inner Wisdom Wellness boasts a varied menu of services. From massage, yoga, energy work, coaching, and more--they have it all. Inner Wisdom Wellness is a group of practitioners and service providers working together to offer clients exceptional services. Check out their website to learn more!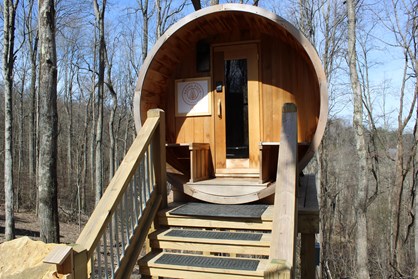 Book a sauna pod for you and up to three others! These sauna pods have a panoramic glass view and a perfectly cozy with the warmth and the beautiful wood interior. The pods overlook trees and provide stunning views in every season. There are different booking options, check out the Hocking Hills Sauna Pod website to learn more!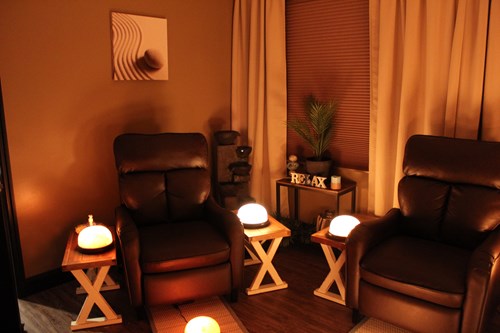 Step into a dark and cool salt cave warmed by the glow of pure Himalayan Salt boulders. Lay back in a zero gravity chair and breathe in the pure salty air. The  Serenity Salt Cave promotes wellness and relaxation. Polish off your trip with a break in the Zen Den (pictured above). The Zen Den is outfitted with plush comfy chairs set up to help you take in the benefits of the salt domes with your hands and feet.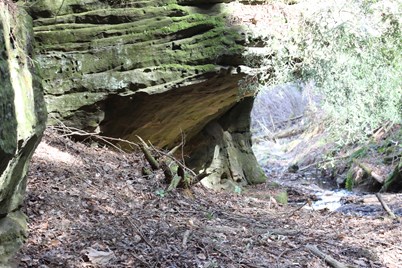 Forest Bathing is a practice of leaving the hustle and bustle of the world and stepping into the woods with the intention of being present. Through a series of invitations, your guide will help you begin the process of introspection and reflection. This is a slow moving, deeply thought provoking, and peaceful activity made for adults. 
Posted: April 06, 2021