Things to do in Hocking Hills: Logan's Bicentennial
The 200-year-old town, nestled in the foothills of the Appalachian mountains, has a lot to celebrate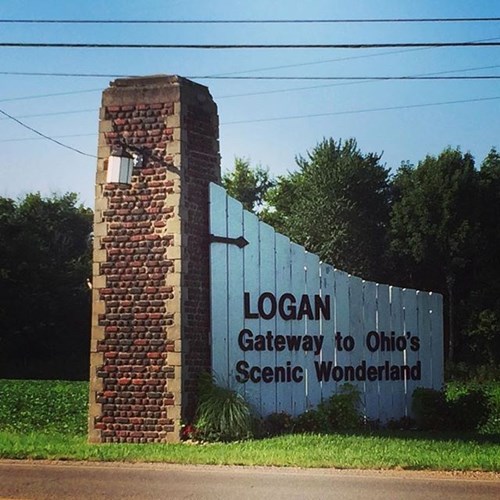 Photo courtesy of @youngohiopreservationists

When Logan, Ohio, was first established, James Monroe had been elected but had yet to take office. He was the nation's fifth president.

Logan has been around for a while.

While Logan was established by early Ohio governor, Thomas Worthington, the town is named after Chief Logan, a Mingo Indian leader white residents of the area evidently held great respect for. Long a frontier town and largely cut off from the rest of the state by the rolling mountains the area is known for, Logan stayed relatively small in size until the 20th Century, when middle-class tourism began to see the exploration of the Hocking Hills area for its abundant natural beauty and tranquil environs.

Now, Logan is home to just over 7,000, and they've got big plans for 2016 — after all, your town doesn't turn 200 years old every day.

While the celebration will take place throughout the year, including a Bicentennial Halloween Party planned for next October, the kick-off celebration on Jan. 9 promises to be a heater.
Frozen

Historic downtown Logan will be transformed into a chilly art gallery, as the Columbia Pipeline Group sponsors a series of professionally carved ice sculptures.

While we normally think of Columbia Gas as a source of warmth, these sculptures will astound us, even as we think of inching that thermostat up a little higher once we get home.

The solid-water art pieces will presumably be on display until they melt — and, considering the timing of the party, that could mean they'll be on display for quite a while.

Ice sculptures are a great way to acknowledge the natural beauty of the area this time of year, as tourists flock from all over the country to catch a glimpse of the frozen waterfalls and springs that decorate the region, nature's own breathtaking version of the sculptures.
The Queen, Crowned

Come see country pageantry at its finest as the Bicentennial Queen is crowned on Jan. 9, as well. The newly coronated monarch will reign throughout the bicentennial year, and will be present at the Logan 2016 Bicentennial Celebration from June 10-15, as well as making other appearances throughout the year.

The kick-off celebration on Jan. 9 will also feature a commemorative choir concert, to be held at the Hocking County Courthouse.

While you're in Logan, make sure to visit some of the many small businesses and get to know one of Ohio's most pastoral little cities (or big towns.)
Posted: January 06, 2016