Practical Leave No Trace Practices
Wondering how to practice Leave No Trace in a tangible way? 
What even is Leave No Trace? 
Leave No Trace is a set of seven principles outlined by the Leave No Trace Center for Outdoor Ethics. The principles include: 
1. Plan ahead and prepare
2. Travel and camp on durable surfaces 
3. Dispose of waste properly
4. Leave what you find
5. Minimize campfire impact
6. Respect wildlife
7. Be considerate of other visitors
Learn More here.
These principles can help hikers and other outdoors people protect the environment while enjoying all the beauty it has to offer. Wondering how YOU can help? Check out our list below.
Pack in, Pack Out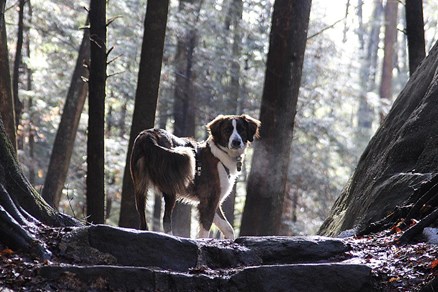 We all get peckish after a long hike, packing snacks is recommended! But, whatever you bring onto the trail needs to leave with you. Stuff the wrapper in your pocket, coat, backpack or fanny pack! There are trashcans located at the trailheads and ends where you can properly dispose of this garbage. Pack in, Pack out applies to pet waste too! Don't forget to plan ahead for when Fido needs a potty break. Pack a grocery sack or doggie bag to pick up after your pet. Check here for some great ideas on how to carry the waste while you hike.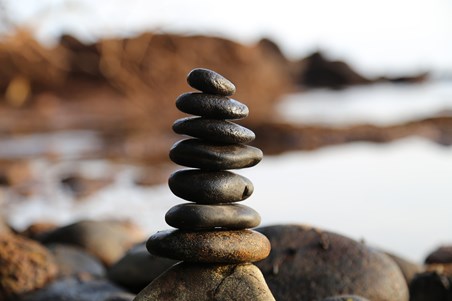 Stop the Cairns
While stacking rocks is a beautiful and contemplative process, it is leaving nature different than how you found it. We should all be able to enjoy the uninterrupted beauty of the great outdoors. Leave No Trace means leaving no trace that we were there. There is a famous quote that sums this idea up "take nothing but pictures, and leave nothing but footprints." 
Learn more about cairns here.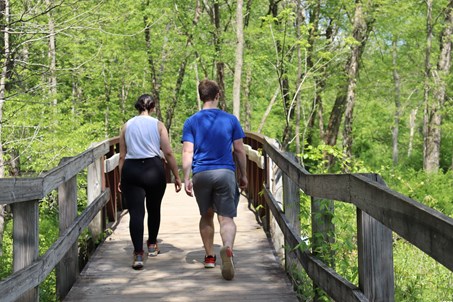 Stay on the Trail
There are many wonderful trails in the Hocking Hills! While it may be tempting to veer off the path for a perfect photo opportunity, there are many reasons not too. First and foremost, safety. The trails are maintained and created with safety in mind. With so many beautiful rocks and cliffs, it becomes dangerous when you leave the permitted trail. Secondly, we all have to work together to save the ecology of the parks by staying on the designated path so generations to come can enjoy the wonder that is the Hocking Hills.
Posted: August 12, 2021