Insider's Guide to Holiday Shopping in the Hocking Hills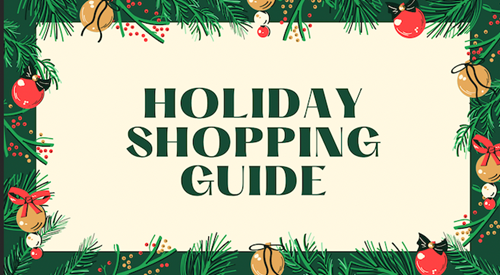 Holiday shopping can be a daunting task, but with this guide, gift-giving will never be easier! When you buy gifts in the Hocking Hills you are supporting local artists and craftspeople. Give unique and beautiful artisan gifts this year. Below is a few wonderful choices. You can find the complete list here.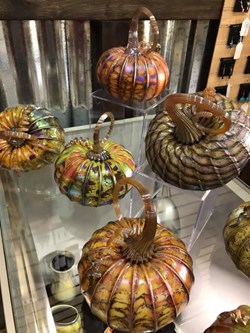 Homegrown on Main is a collective of local artists' work and offers live demonstrations regularly. Here you can find a wide variety of gifts including candles, photographs, wall art, handmade apparel, jewelry, furniture and so much more. Stop into this cozy store to pick up a completely unique gift! More information can be found here. 
In the summer the Hocking Hills Market is a bustling flea market. In the winter the market turns into a wonderland of holiday shopping. The market is made up of many smaller locally-owned shops. From the antique mall to the Oasis Coffe Shop, to Amish furniture and more! This place is a treasure trove of options! 
Jack Pine Studio is a locally owned blown glass studio. Each piece is stunningly beautiful and completely unique. The studio offers blown glass art for purchase as well as offers classes. Whether you give the gift of art or experience Jack Pine Studio is a must!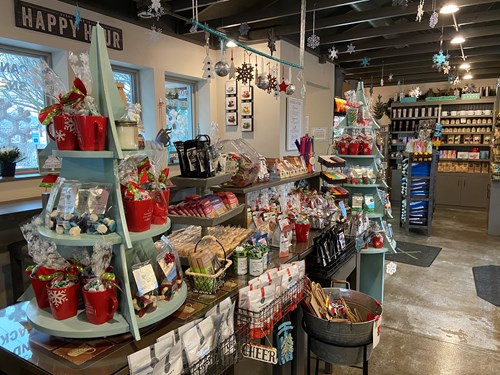 Hocking Hills Inn and Coffee Emporium 
Not only does the Coffee Emporium have delicious food and drink options, but they also turn the shop into a wonderful holiday marketplace every year! Come in for a bite to eat and shop for your favorite people! 
Windchime Shop, Candle Shop, and Christmas Treasures
One-stop and three stores! From beautiful handmade chimes and candles to all things Christmas, you won't be disappointed! 
Rempel's Grove is a collection of several stores in one location! From Fox's Bookstore, to the Logan Antique Mall, to Weaver's Deli there are so many amazing options for gifts at Rempel's Grove. 
Posted: November 01, 2021