A First-timers Guide to the Hocking Hills
A First-Timer's Guide to the Hocking Hills:
Plus, three things to do in Hocking Hills during your first visit.

While there is a dizzying array of things to see and do in the Hocking Hills, one simple trick can help you find exactly what you're looking for on your first trip: Download the Hocking Hills Visitor's Guide.

This handy publication, available both in print and online, can not only help you find the stories behind the sights, but it will also introduce you to some of the people who make the region such an amazing place to visit.

While we're more than happy to mail you a copy, the Hocking Hills Welcome Center is also a great place to grab your print copy. While you're there, chat with our helpful volunteers and knowledgeable staff — a great way to hear insider tips. Or, if you're trying to decide between hikes or other activities, sometimes having a local perspective can help pare down your options.

Here's a good place to start if you're looking for things to do in Hocking Hills.

Three activities every Hocking Hills first-timer should experience.
 Here are three of the most popular to get you started.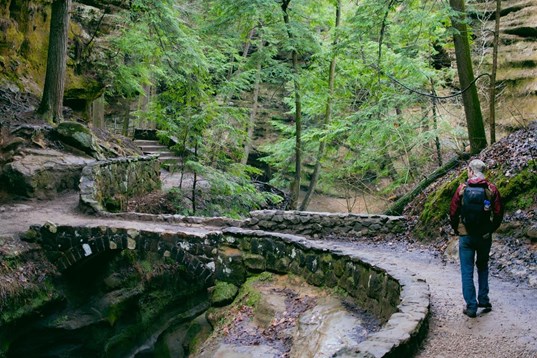 Photo by @eewiscophotos
1. Explore the Hills by foot: Take a hike!

The options for hiking in Hocking Hills are endless, and you really can't go wrong no matter which hike you pick. Old Man's Cave is the most popular and iconic, while Cantwell Cliffs, Cedar Falls, Rockbridge, Rock House, Conkle's Hollow, and Ash Cave are also incredibly popular (and breathtaking) destinations.
2. Catch some serious endorphins: Take a zipline or canopy tour.

Did you know Hocking Hills is actually the canopy tour capital of the Midwest? More than 60 ziplines offer a bird's eye view of astonishing landscapes. These are so much fun, but you'll probably work up quite an appetite from all the adrenaline!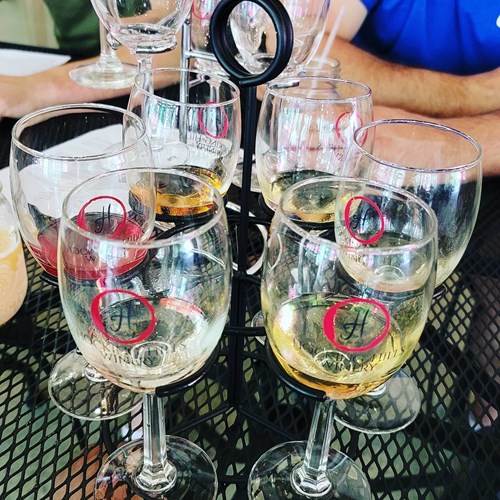 Photo by @love_grace_happiness
3. Taste the Hills: Eat up, and hit the wineries, distillery, or breweries.

You might be surprised by all the Hills has to offer your palate: Get authentically local with the Hills' roots by sampling some Appalachian and Amish cooking; kick back in a funky diner or indulge in some exquisite gourmet dining at a luxurious country inn. No matter your preferences, you're sure to find something mouth-wateringly delicious among the innumerable dining options in Hocking Hills.

The Hocking Hills is also home to many wineries, distilleries and breweries.
Interested in more guides?
Ready to book your Hocking Hills cabin?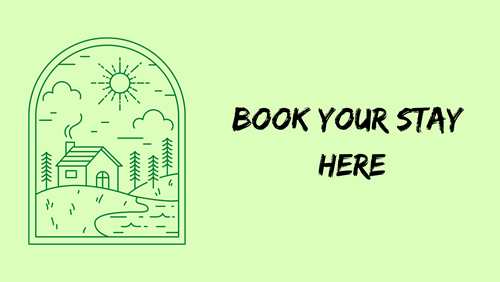 Posted: April 01, 2022