Exciting Things to do Outside this Summer in Hocking Hills
Don't let summer end without taking on Hocking Hills adventures from nature trecks, canoeing, archery, air tours, ziplining, fishing, water rockets and more.
The course is one of the newest in Ohio and one of the largest in the Midwest, with over a mile of zipping. It features 11 zips on site, including 3 monster zips of nearly 1000 ft each towering above the valley. Valley Zipline also has an exciting dual racing zip where you will race your friend to the finish line. Call or go to their website to book your spot now.
Touch the Earth Adventures' mission is to inspire and empower individuals through hiking and kayaking adventures, connecting us to the Earth. The business offers guided kayaking trips on local waters to explore the life of the area. It is also environmentally conscious and support environmental causes. Instruction provided by trained personnel, all equipment provided. No experience necessary. Call for reservations and information, visit their website or find them on Facebook for descriptions of the many special experiences they offer.
A unique outdoor strategy experience. Enjoy a realistic simulated battlefield with state-of-the-art weapons that all ages and experiences can use. Your team will be given various missions to accomplish. Whatever the goal is, you will have to use leadership and teamwork to make it happen. They also have a second family-friendly location at 867 Karsher Avenue in Logan (Mingo Park).
This family-friendly petting zoo encourages up-close interaction with adorable animals. With your $2 admission fee per person, you will be able to go into the barnyard and pet or just sit with cute animals. Cups of feed are available for $1.
Lancaster Country Club
Lancaster Country Club is a private 18-hole golf club with dining, swimming pool and tennis courts. The club was founded in 1909 and features a Donald Ross and Jack Kidwell design. The club is easily accessible from State Route 33.

An adventure and nature tour company featuring on site, fully guided natural Rock Climbing, Rappelling, Rock Challenge Tours, Ecotours, educational workshops, and an exclusive Night Flight Rappel! High Rock also offers combo tours that combine Climbing and Rappelling, An Eco Nature tour with a Rock Challenge, or our Rappelling or Climbing with a Zipline experience at our neighbors, Hocking Hills Canopy Tours. All tours take place onpristine, private, beautiful rock-covered property. All tours include Professional guides, instruction, and all needed equipment, located 1/3 mile off of SR 33 just one exit east of Clear Creek Metro Park. At High Rock Adventures/Hocking Hills Ecotours, Nature Rocks!
New, professionally-designed mini-golf course that's wheelchair friendly, open year 'round (weather permitting) and great family fun. Located at the Hocking Hills Market, where you'll find lots of shopping and dining opportunities.
The family farm is open to the public from mid-September through October offering pumpkins, gourds, corn shocks & everything you need for fall decorating. A corn maze and wagon rides are available on Saturdays & Sundays during open season.
Edible forest treks and experiential learning hikes that cover the geology, biology, wildlife and stream ecology of the the forest. Explore the amazing biodiversity of the Hocking State Forest, State Parks and State Nature Preserves. Book a wildlife photography trek and learn how to take better pictures from a professional photographer. Six hikes to choose from ranging from two hours to six hours.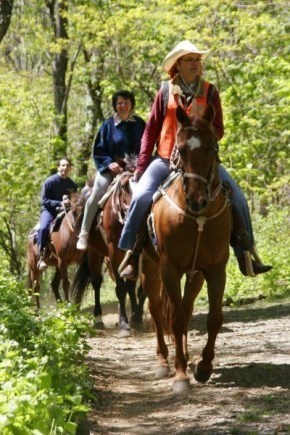 A small stable, for those who want a more personal horseback riding adventure; on the beautiful & rugged trails, of the Hocking Hills Forest - for their group. Max of 4 to 6 guests per ride. Beginner riders ages 16 & up. The stable also serves large riders and experienced riders. Open May through October by Reservation ONLY & CLOSED Sundays & Mondays. Call, Email, or Facebook message to set up a ride!
Lake Logan Marina is proud to be the exclusive boat rental on the lake. It offers pontoons, canoes, paddle boats and kayaks for rent by the hour.  The marina is adjacent to Logan, Ohio in the scenic Hocking Hills and on the way to Old Man's Cave, Conkle's Hollow, Rock House, Cantwell Cliffs, Cedar Falls, and much more!  Whether you want to go fishing, paddle down the lake, or just sit back and cruise at sunset just give 'em a call or stop by.
Offering an outdoor experience on the farm. Come enjoy the company of many different animals from cute and cuddly rabbits to friendly camels and all sorts of different farm animals in between. Plan your birthday parties, school outings or any other special events with us.
Couples, families and groups can choose from several options including a 115' Waterfall rappel. Lead guides are trained by the American Mountain Guide Association and is the only company in Ohio with a permit to guide in the Hocking State Forest. When it comes to rock climbing and rappelling, choose the proven, trusted leader.
Happy Trails Horseback Rides
Ohio's most scenic horseback rides, located in the heart of The Hocking Hills. You can see caves, waterfalls, unique rock formations, and other very scenic sights. Located 5 miles from Old Man's Cave and 2 miles from Conkle's Hollow. Come enjoy nature at it's finest.


The original canoe livery in the Hocking Hills offers the best trips by canoe, kayak, raft or tube. Special events include Romantic Moonlight tours and Torchlight tours. Camp along the secluded banks off the Hocking River or stay in a rustic cabin. Hocking Hills Adventures also has special packages that include go-karts, miniature golf and horseback riding.
Year-round, professionally-guided belly-boat fishing treks at Hocking Hills State Park's Rose Lake (near Old Man's Cave)and hundreds of other lakes across spread thousands of acres of wilderness in Ohio's AEP Recreation Lands and Woodbury and TriValley Wildlife areas. Complete packages available for half day fishing adventures including professional guide, belly boat, waders, fins, rod, reel, tackle & instruction. Ages 8+.
Begun in 1972 with three farmers selling produce, the Athens Farmers Market was named one of the nation's best by Audobon Magazine in 2006. The market features local & organic produce, fresh fruits, meats, cheeses, eggs, baked goods, honey, maple syrup, bedding plants, flowers, shrubs, jams, salsas and much more. Open Saturdays year-round and Wednesdays from April through December from 9 a.m. - noon. A Thursday night summer market runs for from 4 to 7 p.m.
A groundbreaking take on the zipline industry. Soaring cliffs is a ground to ground zipline course unlike most courses up in the trees. The tour includes 10 ziplines on a beautiful property that is filled with recess caves, exposed rock faces, and breathtaking views of the hocking hills region. As the only course that has a hands free braking system you can relax and enjoy the experience and views from over 200 feet off the forest floor.
Located in the scenic Appalachian foothills of  Athens County. The Boathouse at Strouds Run sits on 161 acres Dow Lake, located beside the boat ramp and just before the beach. From spring to fall the boathouse rents canoes, singles and double kayaks, stand up paddle boards, pedal boats, and various sizes of pontoon boat.  Nightcrawlers are available for sale, cold drinks, ice cream novelties and other snacks are available too!
Bicycle rentals for the Adena Hocking Bike Path. They offer men and women coaster bikes for rent by the hour or half-day. You must call R Adventure Park at 740-380-1775 to reserve, but you may pick up and drop off the bicycles directly at Rocky Boots in Nelsonville and at the Holiday Inn in Athens, both conveniently located near the path.
On Guard Defense is southeast Ohio's premier firearms and self-defense training center, gun club and outdoor shooting range for tactical pistol, rifle & shotgun. Tourists and the general public are welcome.
The 200 acre horse farm is located just minutes from Ash Cave and the center of the Hocking Hills Region. They offer personalized, guided trail ride adventures and riding lessons on gentle, well-trained horses. THIS IS NOT YOUR HEAD TO TAIL RIDE! Individualized attention is given to horse and rider. When you reserve with the farm, your horse time is private-just for you! They also offer an indoor arena for rainy day riding! Reservations preferred. Open year round.
Your jet pack water adventure begins with a brief lesson from our certified instructor. In minutes you will learn all that you need to know to safely begin your adrenaline-packed airborne experience. Your instructor remotely controls only the jet pack throttle as you begin your gravity-defying adventure. Have a blast as you walk on water and fly like a superhero! By appointment only! Swimming is required.
TrekNetwork.com * Ohio's Premier Guide Services and Team Building Organization * Archery, artistic events, live music, group painting, survival skills, guided hikes, rock climbing or rappelling and more * Team building seminars led by professionals for organizations at all levels * Adventure treks for individuals, couples, families, businesses and groups * Private, on demand courses and outdoor skills training across the Buckeye State * Year-round, indoors or outdoors, in the city, in the forest and on water * Customized options focused on fun, safety and adventure * Gift certificates available for all treks
They offer tons of fun for the family. The World's 1st ZipRail; Hunger Range (archery & weapons throwing); Largest Family Rope Course with over 64 challenge elements; Paintball; ATV rentals by the hour on our 14 miles of private wooded trails on over 80 acres. Available with reservation is an all day ATV rental for Wayne National Forest. Men & women coaster bicycles for the Hock-Hocking Adena Bikeway between Nelsonville and Athens. Any questions/reservations call: 740-380-1775
Discover gem mining in the Hocking Hills. Purchase your rough at Hocking Hills KOA's camp store, then take your bucket to the sluice and find your treasures. They now also offer gold panning for those who want to experience the thrill of finding real gold. Open to the public. Call for information on group discounts.
Family fun that's entertaining and educational! Volunteer-operated historic train rides Memorial Day weekend through October at Noon and 2:30 on Saturdays and Sundays. Special event trains include: Easter Bunny Train, Train Robbery, Caboose-only, Fall Foliage, Santa Trains and New Year's Eve Train. Reservations strongly suggested for all Special Event and Fall Foliage trains. Visit our website or call our call center for more information and to buy tickets!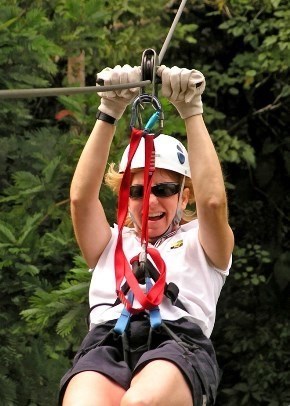 Hocking Hills is the home of Ohio's first World-Class zipline canopy tour, the home of the only dual Super Zip (1400ft+), and the new "Dragon Fly - Zipline Adventure for Kids" ages 5-12! Celebrating its 7th year of operations in 2014, the 3-hr spectacular canopy tour offers thrill seekers ages 10 and up, the unique opportunity to zip through the treetops on a network of cables and adventure skybridges suspended high above the forest floor, overlooking the natural features of Hocking Hills.
An environmental education facility with classes, gift shop, daily guided tours and a one mile hiking trail. Their mission is to develop habitat for pollinators in general and butterflies specifically and to teach others to do the same.
A large flea market with both outdoor and indoor vendors. Beautiful barn and buildings with many unique stores; gift items, antiques, collectibles, beautiful crafts, food & outstanding produce!

Murray's offers canoe and kayak rentals in Nelsonville, Ohio. Centrally located between Athens, Logan and the Hocking Hills. It is family owned and operated. Murray's offers group discounts with a 48 hour notice and also transfer personal vessels for a small fee. The Hocking River is a class 1 river, so it is safe and enjoyable for all ages. The Hocking is generally a calm and smooth river with a few riffles, islands and sandbars.
The Boathouse at Lake Hope State Park is located in the beautiful Zaleski Forest in the Hocking Hills region. Boats for all ages and interest are available to rent, spring to fall. The boats we have to offer are canoes, single and double kayaks, stand up paddle boards, pedal boats, and pontoon boats. Your tummy can be tickled with grilled food, cold drinks and ice cream novelties. For those who wish to fish, night crawlers are available too!
This 18-hole regulation golf course is an exciting Par-71, measuring 5,861 yards. It offers golfers a unique blend of affordability and challenging golf centered in the beautiful Hocking Hills of Southeastern Ohio. The scenic views of the Hocking Valley are only accented by this breathtaking course.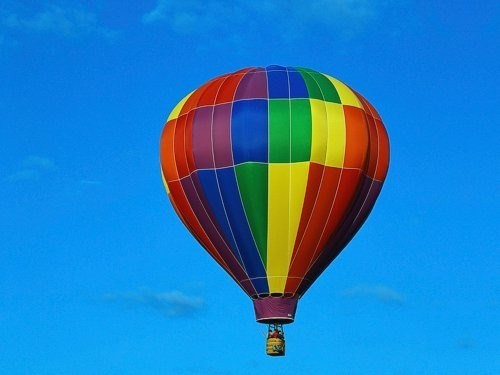 Picturesque flights over beautiful Southern Ohio hills! Rates starting at $75.00 for two. Tour times are 20/30/45/60 minutes. Fly out to breakfast, lunch or dinner at nearby airports. We can customize flights over locations of your choice: lakes, cabins, caves, specific landmarks, etc. We specialize in giving children safe, memorable and fun flights. Unique sunset and night flights for viewing city lights. Bring your camera to capture the family posing by the aircraft. Gift Certificates!
Posted: July 06, 2018