A Hocking Hills retreat is the perfect Mother's Day gift
Five ways to give your mom a relaxing weekend getaway in Ohio

Some people come to Hocking Hills looking for outdoor thrills and excitement, and we've got that.

But for many, retreating to Hocking Hills is a chance to relax and escape the hustle of everyday life. Whether Mom wants a simple weekend retreat or a relaxing Mother's Day getaway in Ohio, here are five ways you can give her a low-key weekend with maximum relaxation in the Hills.
1. Make a spa date.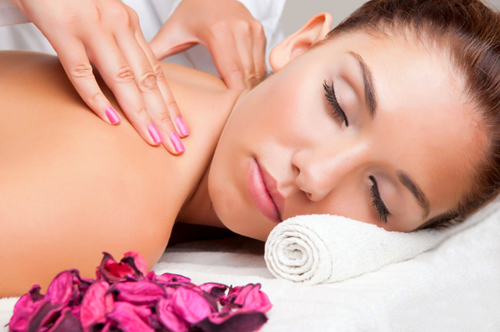 Photo by Rui Santos

If relaxation was an Olympic event, you'd go to a spa to train. And Hocking Hills has plenty of offerings for spa treatments and massages.

A weekend getaway should be about treating Mom to some pampering. A lot of that tension she's trying to get away from is lurking in her muscles, and nothing takes care of that quite like a professional massage or spa treatment.

Inn & Spa at Cedar Falls offers a wide range of spa treatments in a relaxing and secluded environment right in the Hills. Blue Valley Massage & Traveling Spa specializes in side-by-side couples massages and spa parties. Starlight Massage offers calming and invigorating deep-tissue, couples and custom massages by appointment. Natural Remedies Massage Center & Traveling Spa in nearby Lancaster offers ultimate relaxation in four calming rooms.

Oh, and you may have noticed the word "traveling" in several of those businesses. That's right. Many of them will come right to the cabin. Just make sure you make Mom an appointment well in advance!
2. Get her to a winery.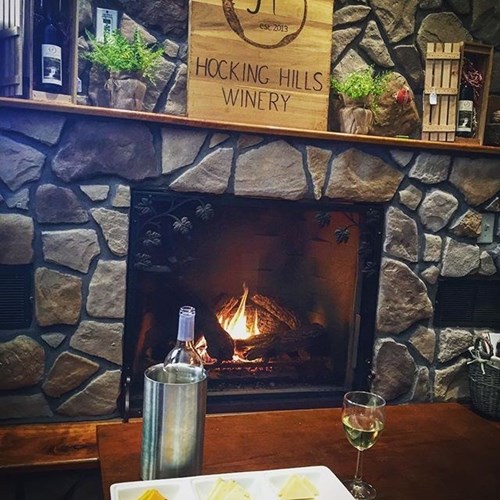 Photo by @jessiebizkat via Instagram

There's a certain magic that takes place when the juice of a simple grape becomes wine. It's why Benjamin Franklin said wine is "a constant proof that God loves us, and loves to see us happy."

What is more relaxing than sitting down with a nice glass of wine? How about enjoying it right at the winery? Mom doesn't have to travel to "wine country" to take a tour and taste the fruits of the winery's labor. There are several wineries in the area for her pleasure, like:




Area wineries offer a wide variety of styles, and they're welcoming to everyone from novice wine-tasters to the more advanced.
3. Strike a (yoga) pose.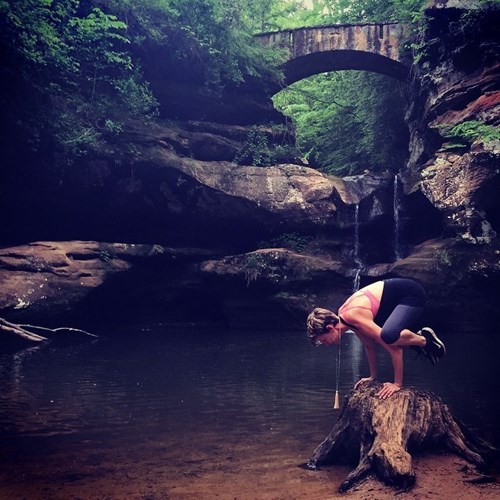 Photo by @rr0berts via Instagram

Yoga can be deeply calming for the body and the mind. The focus on breathing and simple (and not-so-simple) poses has an effect of releasing mental and physical tension.

There's something special about practicing yoga in the environment of Hocking Hills. Whether Mom prefers practicing alone or with a group, that clear, crisp air and the breeze passing through the trees will surely inspire her.

For group sessions, Yoga in the Hills offers a weekly class (weather-permitting) on a beautiful deck among the trees and hills. And Yoga at the Bowen House takes place every Thursday at 4:30 p.m. Both classes welcome all levels from beginners to experts.

If Mom already participates in yoga, she likely knows all that's needed is a quiet and calm space, and Hocking Hills has no shortage of those.
4. Take a hike.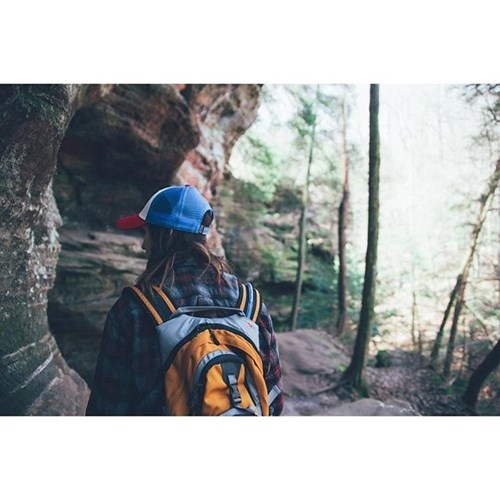 Photo by @joeythompson via Instagram

Few things are as calming as the sound of the wind blowing through the trees and the sights of the natural beauty of Hocking Hills. A stroll through that setting is a gateway to relaxation.

With more than 13 miles of hiking trails, we'll put Mom on the path to serenity. From quick quarter-mile hikes she can complete in a half-hour to longer treks that will let her get lost in her thoughts, Mom can find the idea trail.

Here's a full map of our trails so you can start plotting ahead for her perfect weekend getaway.
5. Find her a home away from home.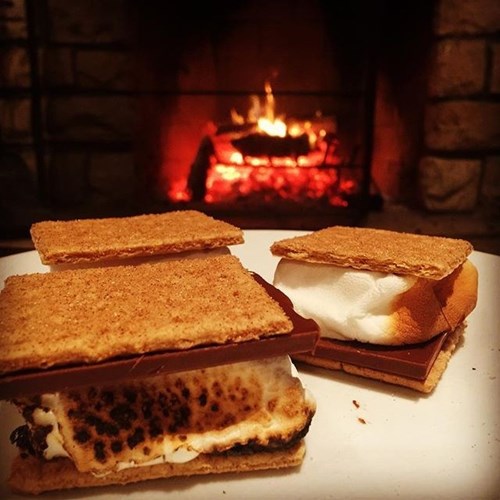 Photo by @zrheath_ via Instagram

Of course, Hocking Hills is a great place to get out and do things, but you can also book Mom a location that will make her not want to leave — at least until she misses you too much.

The key to getting the most unwinding out of the weekend? Finding the perfect spot to do it in. Whether your mom wants a hot tub for a romantic weekend getaway, a sprawling front porch to watch wildlife from with a glass of wine in hand, or a space the whole family can enjoy, we've got you covered for finding the perfect home base for her sanctuary of solitude. Check out these great lakeside and creekside spots if you want to bring the soothing sounds of water into the mix.
Ready to get started on planning a Hocking Hills retreat for Mother's Day?

It's time for the first step on the road to relaxation. Check out our Availability Search Tool and choose which preferences will lead to the perfect lodging for a relaxing weekend getaway. You can also call our Welcome Center at 740-385-9706 or 1-800-HOCKING (462-5464). Our travel counselors are ready to guide you to serenity.
Posted: April 17, 2016