7 things to do in Hocking Hills in April
Spring is in the air, and events around the Hocking Hills region are bursting forth like flowers. Here are just a few things to do in Hocking Hills in April.
When: Friday, April 1


When you think of barbecue, you probably think of washing it down with a beer, right? Well, what if we told you that delicious smoky goodness can be even better paired with the right wine? It's no April Fool's joke!

RockSide Winery & Vineyards hosts a special event with delicious food offerings from Bob's Backyard Barbeque, a food truck featuring brisket, pulled pork, chicken and specialty sandwiches and other backyard favorites. Throw in some live local music for good measure, and you've got a perfect spring evening.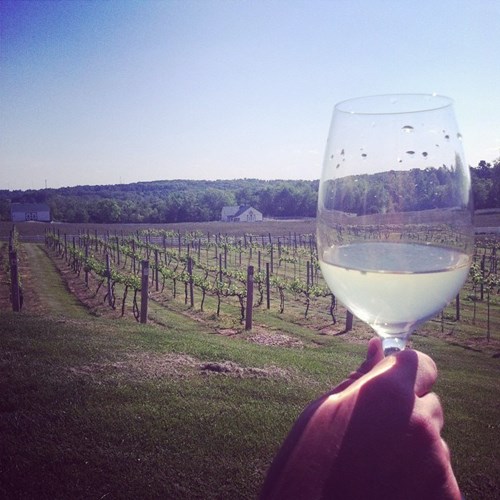 Photo by @heather_nutter1 via Instagram
When: Friday-Saturday, April 1-2


It's always great to find local treasures, but it's even better when those treasures are crafted by local artisans.
This annual shopping event returns, bringing more than 40 artists and vendors under one roof at the Dairy Barn Arts Center. The variety of offerings — from jewelry and glass works to artisanal truffles and spice and everything in between — means you're sure to find something you didn't know you couldn't live without.
When: Saturday, April 9


Instagram has turned us all into amateur photographers, and the beauty of the Hocking Hills is a bounty of photographic possibilities.

Want to take your snaps to the next level? This hands-on workshop with photographer Eric Hoffman at the Old Bear's Den Center will give you the tips you need to get all the likes — or just some gorgeous photos if you aren't on Instagram.

The workshop takes place in the Hocking Hills State Park areas — a cornucopia of photo possibilities with spring flowers in bloom and, of course, those waterfalls. Lunch is included in the workshop, which costs $129 per person. Just make sure you make a reservation first.
When: Friday, April 15


The shopping at Hocking Hills Market is a year-round affair, but things really kick up when the weather breaks and vendors can move their wares back outside.

Every weekend from sunrise to 5 p.m. you can find treasures from a variety of vendors — from antiques and collectibles to beautiful hand-made crafts to fresh produce. There's something for everyone just waiting to be found.
When: Saturday, April 23


When spring arrives, the Hills are alive with the sound of music, courtesy of our returning feathered friends.

The inaugural Birds in the Hills Festival at Camp Oty'okwa offers a chance to explore the world of birding — and no prior experience is required. With programming aimed at adults, families and some just for the kids, it's a great weekend getaway that may just lead to a new hobby.

In addition to naturalist-led hikes at the camp, there are field trips to Lake Hope State Park, Clear Creek Metro Park, Crane Hollow Preserve and a Wayne National Forest wetland. Participants can expect to see (and hear) many species of warblers and other forest songbirds. You'll also get a chance to build bird feeders, bird houses, and to take home plants to make birds feel more at home in your space.

The cost is just $10 per person (kids under 8 are free). You can register here.

 
When: Saturday, April 23


Spring in the Hocking Hills turns the ground into a colorful canvas, and here's a perfect event to see the wildflowers bloom in all their glory.

This annual event is hosted by the State Parks division of the Ohio Department of Natural Resources. Best of all, it's free to attend. All you have to do is meet at Lake Hope Nature Center at 11 a.m. for a guided walk through some of the most beautiful wildflower hotspots in the park. You take a stroll. Leave the rest up to nature.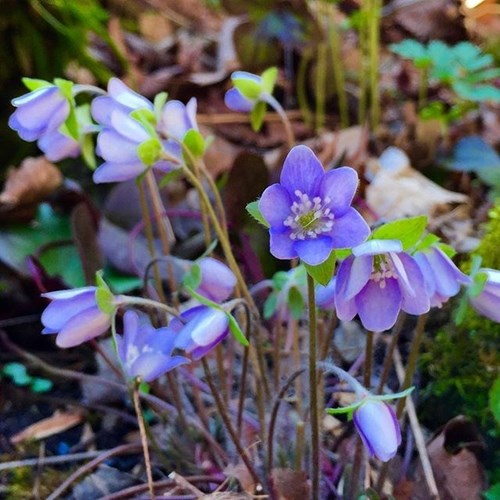 Photo by @_ksohill1111_ via Instagram
When: Sunday, April 24


Want a chance to witness the beauty of the Hocking River firsthand while also helping to make it more beautiful? Oh, and for free?

The Annual Hocking River Clean Up kicks off from 10 a.m. at the Hocking Hills Canoe Livery and runs until 1 p.m. Best of all, everything you need to pitch in and help out is provided, from the canoes to the trash bags.

You can feel good about helping out, make some new friends and spend some time on the river. What more could you ask for?

For even more ideas, check out our full April event listings here.
Want to read about more things to do in Hocking Hills all year round?

If this is your first time in Hocking Hills, you should read our first-timers guide, or check out this piece detailing everything you wanted to know about Hocking Hills caves and waterfalls.  

Are you addicted to adrenaline? Here's a list of 14 things to do in Hocking Hills if you're looking for high-octane adventure.

See even more activities and things to do here on our website.
Posted: March 30, 2016