Spring Guide to Hocking Hills Outdoor Activities
Spring has sprung, try these five popular outdoor activities in the Hocking Hills.

A relatively mild Ohio winter may have kept the cabin fever at bay, but now that spring is here to stay, the urge to spend as much time as possible in the great outdoors has hit with a vengeance.

As you shake off the last memories of winter, here's a primer on some of the great outdoor activities the Hocking Hills region has to offer.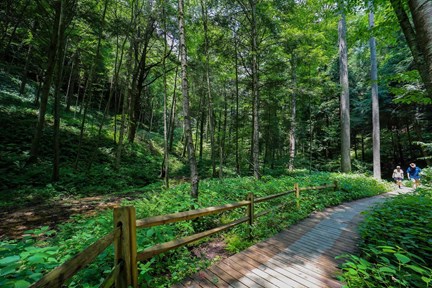 Photo by @brookeandholler
1. Hit the trail: Hiking and walking

OK, let's start simple. Winter idleness and inactivity can take a while to shake off, so if you want to start getting your head and body right, you can't beat a good Hocking Hills hike.

Your eyes will take in the wondrous beauty of the surroundings, as spring colors wipe away all the memories of gray from the winter. Your lungs will thank you for the invigorating fresh air after a winter spent cooped up. And your legs will get that needed movement to gear you up for more challenging activities.

From popular spots like Ash Cave and Conkle's Hollow to some of our more hidden gems, the Hocking Hills is full of hiking and walking opportunities. There are dozens of trails to tackle.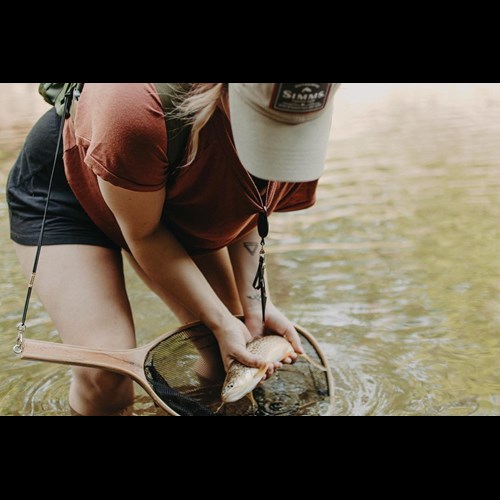 2. Snag a big one: Fishing

Winter can feel like an eternity for a fishing enthusiast. Whether you spent it drilling holes in ice or tying enough flies to last you a year, you're ready to get out there and catch some fish already, right?

Early spring is a great time for fishing in Hocking Hills, and we've got some of the best fishing spots in Ohio. The warming water temperatures set up great fishing because of the spawning season, and you don't want to miss that.

We've got all your bases covered, from bait to boat rental. And if you really want to make up for lost time, grab some friends and make it a weekend fishing trip.
3. Crank out the miles: Biking/mountain biking

Another group that can't wait for winter to end? Cyclists. And it's time to bust out the bike rack and head for the Hills. From mountain biking to paved trails, bicycling in Hocking Hills is a blast.

As a reminder, the winding roads of the Hocking Hills aren't ideal for amateur cyclists, but fortunately, you've got a much better option. The Hockhocking Adena Bikeway runs from Nelsonville to Athens and provides a safe way to see the beauty of the region via pedal power. There are even nearby bike shops to handle your gear needs, or you can rent a bike if you need one.

There are even more opportunities to experience the Hocking Hills from a mountain bike. The region's three state parks all have mountain bike trails to explore. Check out maps of the trails at Hocking Hills State Park, Lake Hope State Park and Tar Hollow State Park to plan out your adventure. Just make sure you follow the designated markers … and have fun!
4. Become a rockstar: Climbing/rappelling

There's a sense of satisfaction that comes from rock climbing and rappelling in Hocking Hills, the feeling that you conquered nature (while not harming it, of course).

Check out one of Hocking Hills' professionally guided trips from Adventure Rock Climb & Rappel Hocking Hills Adventure Trek and High Rock Adventures.

Which is more fun: going up or coming down? You can judge for yourself when you try rappelling, too. It's the closest most of us will get to being Spider-Man.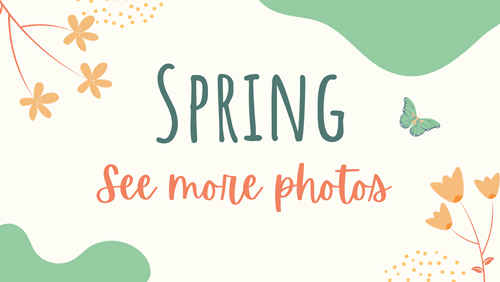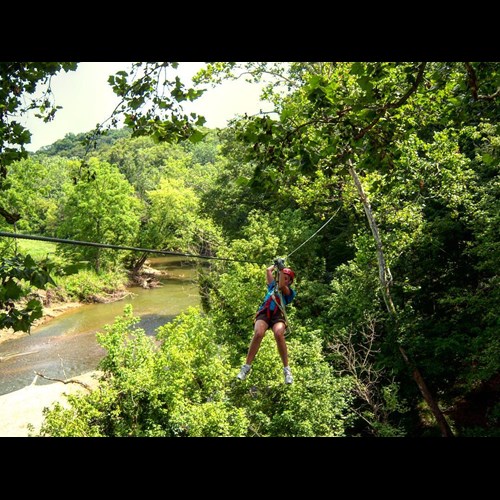 While it would undoubtedly be gorgeous, winter is the only time you probably wouldn't want to see the Hocking Hills from a zipline, because … brrr!

But spring brings activity above the ground in the Hocking Hills, too. The region is the canopy tour capital of the Midwest, with more than 60 ziplines offering breathtaking views — and breathtaking thrills — as you travel from tree to tree.

With a bevy of tours to choose from, you can leap into spring with a once-in-a-lifetime thrill. 
Ready for a spring adventure in Hocking Hills?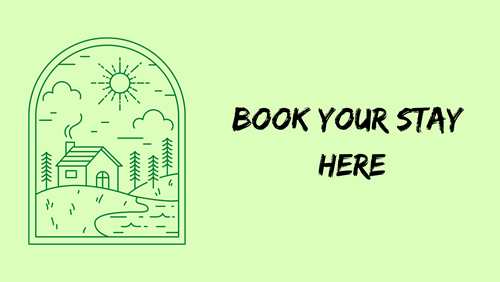 Ready to say goodbye to winter and head to the Hocking Hills? Check out our Availability Search Tool, which lets you select your lodging preferences to find the perfect home for your specific Hocking Hills adventure. You can also just call our Welcome Center at 740-385-9706. Our travel counselors will help you find the perfect spot to celebrate spring.
Posted: January 01, 0001