Simple Living: A Photographer's Guide to Waterfalls in Hocking Hills
By Bud Schrader, Bud Schrader Photography
Waterfalls are as much a part of the Hocking Hills as trails, gorges, cliffs, cabins, and the serenity.  As a local photographer, the falls are my favorite subject to shoot.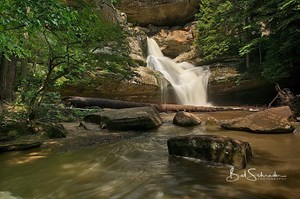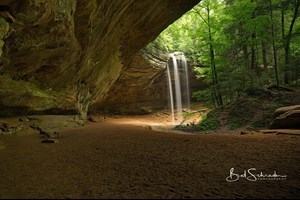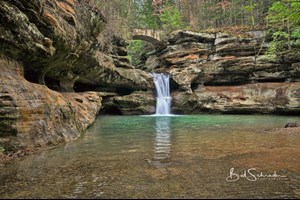 Show a photo of the Upper Falls and bridge at Old Mans Cave, and most people will immediately identify it as a Hocking Hills photo.  However, there is so much more to the falls of the Hocking Hills than the "classic" views of Old Mans Cave, Cedar Falls, and Ash Cave, as great as they are. All it takes is a fair amount of rain to get them active.  I have seen as much water flowing in July following a thunderstorm as I have seen during the spring thaw.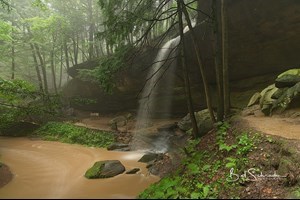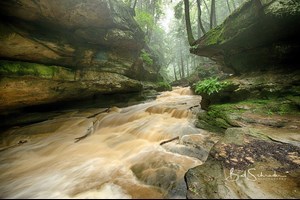 Numerous falls can be enjoyed at Old Mans Cave, beginning with the falls just above the Upper Falls. The Devil's Bathtub,  numerous side falls, the Middle Falls, the Lower falls, and Broken Rock Falls can all be found hiking the trails of Old Mans Cave.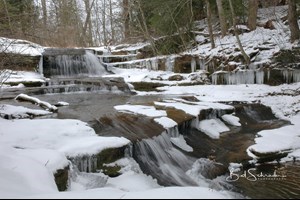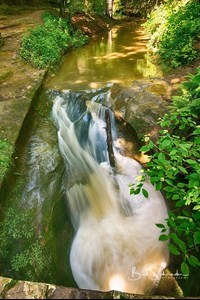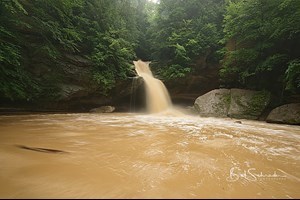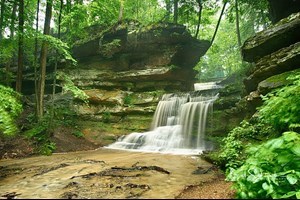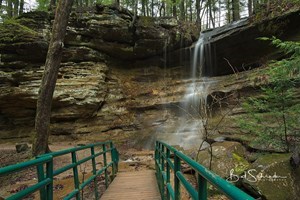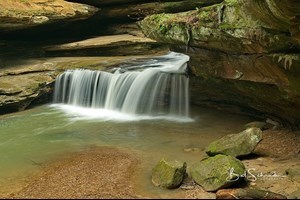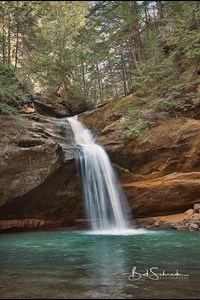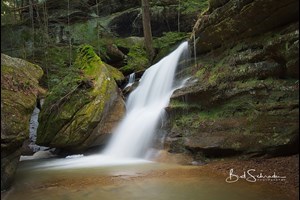 At Cedar Falls you will find "hidden" falls just below and above the main falls.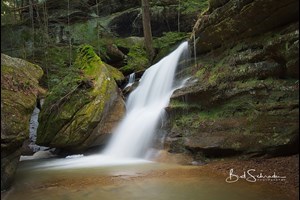 Conkles Hollow will have side falls in heavy rain and a unique second falls near the main falls.  Cantwell Cliffs has a nice falls, but I've never been there during a heavy rain to capture a photo with that much flow.





There are multiple other areas where falls may be found, notably in the many hollows and state nature preserves in the area.  These include Sheick Hollow, Big Spring Hollow, Long Hollow, and Boch Hollow. Sheick Hollow and Boch Hollow require permits.  I made it back to Sheik Hollow a few winters ago and down into Boch Hollow just a few weeks ago. To get a good shot of the falls I needed hip waders.  There is no permit required at Long Hollow or Big Spring Hollow.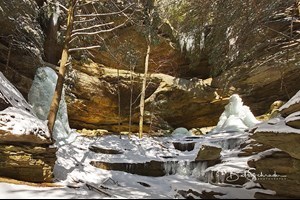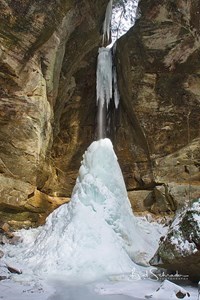 This is by no means an all-inclusive list of falls in our area but more of a record of my personal visitation to these areas. My favorite time to hike the Hocking Hills and its hollows and nature preserves has always been in the winter when I can have them nearly to myself.  The stunning ice formations let us know where water has been flowing but at the same time the ice can be treacherous, requiring traction cleats/ice grips for my boots. In fact, they are a must for safety's sake.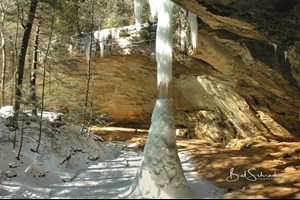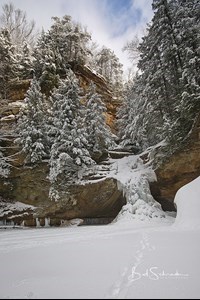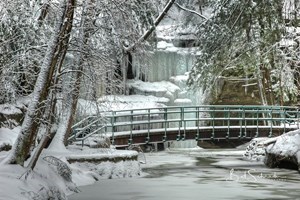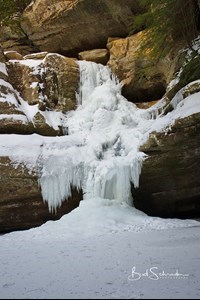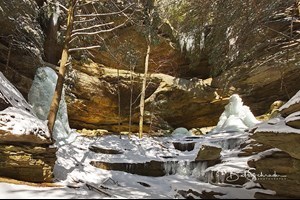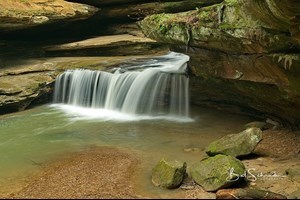 Thank you for allowing me to share my falls experience in the Hocking Hills with you.  Please check out our website   www.hockinghillsphotographer.com   to see more  photos of this amazing area we live in. 


Posted: April 03, 2017