Hocking Hills native gives the region some love in national spotlight
Photographer Alex Snyder features Hocking Hills on Smithsonian Magazine Instagram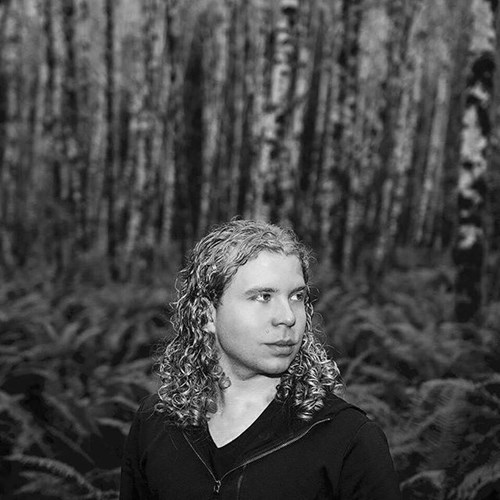 On the first day of Alex Snyder's Instagram takeover for Smithsonian Magazine, the Washington D.C.-based photographer posted a picture of second-succession pine trees in the Hocking Hills area. The perspective is as if one is looking up past the treetops and into the heavens. But after talking to Snyder recently in the midst of his Instagram takeover, it's clear he considers Hocking Hills his own slice of heaven on earth.

"I was just a few months old when I first visited the Hocking Hills — or so I'm told," Snyder wrote on that first photo's caption. "I can say with certainty, however, I can't remember a time when the Hocking Hills region of Ohio wasn't a part of my life."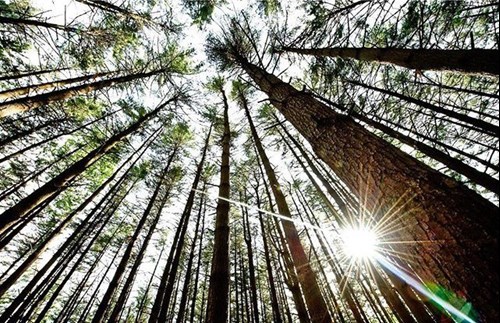 We caught up with Snyder, a Nelsonville native and graduate of Ohio University's School of Visual Communication, while he was at his day job as a photographer with the Peace Corps. Snyder is also the communications director for "The Photo Society," a collective of over 140 National Geographic Photographers. You can follow him on Instagram here, or check out his personal website here.
How did this collaboration come about?

The photo industry is pretty small and I know the people who run the Smithsonian Instagram account. They've been doing Instagram takeovers, and they basically asked me if I was interested. Of course, I said yes.

Looking at the account, you see the people keep the projects pretty concise. They are very one-subject-oriented, and I knew I wanted to focus on one specific area. I have such a large body of work from the Hocking Hills that I decided to expand upon that.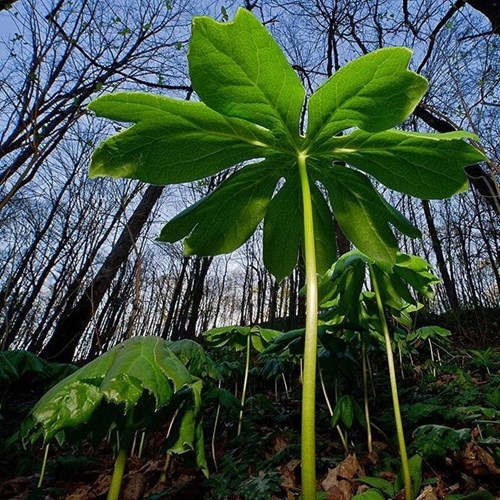 It appears that some of the photos, at least, are from your book "Hocking Hills: A Place Called Home."

Yeah, a lot of the content is coming from that book. Before I left the area, which was about 2 and a half years ago, I knew that I would not be back to the place I called home, which is Hocking Hills. I wouldn't be back as often. And this was kinda my "thank you, I am leaving town" goodbye note. But it always surprises me, like I come here (to Virginia), and in the DC area, there are hundreds of thousands of Ohioans and not many know about The Hocking Hills. And you see people in Logan, Ohio, who are not familiar with Hocking Hills, which is fascinating to me. I'm just doing my part to get the word out.
Was that part of your interest — to get the word out about Hocking Hills?

Yeah, to an extent. In DC, everyone is proud of the region they are from. So I am Ohio proud, and the Hocking Hills is where it all started for me. That is what made me a photographer. And it is definitely — me spreading the word — is definitely a part of it. You know, the Hocking Hills are so much a part of me as well, it just seems natural to tell people about it and to spread the word.
You had a caption on one of your photos that said you can't remember a time that Hocking Hills wasn't a part of your life, so what does that look like now that you live away?

My parents had a lot of friends in the park, and I would spend the summer with them. So I would be on the campgrounds for three or fours months every year. And that got me involved in volunteering with the park as well. I've donated thousands of hours to the park system.

Then, I got involved in the non-profit of Hocking Hills, and when I was 16, I was the youngest to be elected on the board of directors. So, there's the natural side, my love for conservation and sustainability — that all comes from that region.

But for me, professionally, I wouldn't be the business person I am today, or have the professional savvy if not for my volunteer time and my experience at Hocking Hills. That affects me every day.

You can go into a meeting and play politics and know how to navigate the waters. It was a great experience and it actually set me up for college too, just because I've been able to work with various companies and organizations and my age was never a factor.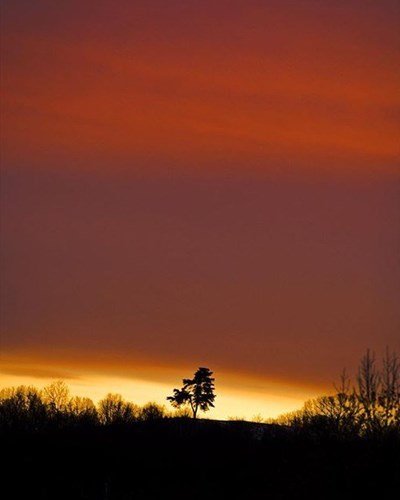 How much, if any, research went into each post?

It is a little freeflow-y, just because that's how Instagram works. I try not to go in with too much of a set agenda. Just so you can fluctuate to your audience, but the broader sense is, I want somebody to look at this and get a good picture of the area.

I'm, also, trying to transition from spring to summer, to fall, to winter, throughout the week, so they will get a sense of the seasons. As far as research goes, most of it is from my book and was from park naturalists, park historians, of every capacity. As well as the Hocking County Historical Society. I was there a good bit. I've actually collected some older photos from them, but they didn't make it into the book.

It was really valuable to see the rich history of the region. Other credited sources too — anything but Wikipedia.

You have to realize you are in the land of folklore as well, so it's pretty much anything that's dated. This may or may not be true (laughs).
Do you have a favorite part of the region and season?

Oh, that's hard … it really is too, because it depends on the time of year. I know where to go to get wildflowers, I know Cedar Falls, and right as winter starts to break, Cedar Falls is gorgeous. There is still ice on the trail, but the water is flowing.
When you come back, is there a place where you're like, "Oh yeah, I gotta hit this place up."

There are a few areas: Spring Falls is always a really cool hike. I love Conkles Hollow as well. That's a great boardwalk and has a ton of diversity around it.

If I need a quick drive, I just pull off the highway, and just drive the perimeter of Lake Logan for birdwatching. I do that more often because it is right off the highway. I get off at 33 and I connect through the lake road, and I connect right back on to 33, and that takes me right home. So whenever I am driving near Lake Logan, I will swing over to see what bird life is around or what is going on.
What do you think outsiders are most surprised by when they discover Hocking Hills?

I definitely think the diversity. It's gorgeous. There are waterfalls, wildflowers, birdwatching, — some of the best bird-watching in the country. The fact that they can go on a handicap-accessible trail that leads back to Ash Cave or they can go on an intense trail through the Middle Gorge and they don't have to spend a long time doing it. It is kind of a long weekend destination. But yeah, definitely just that there's something for everyone. And a lot of tourist places say that, but Hocking Hills really is a place for everyone.
Posted: October 30, 2015