Hocking Hills Handicap and Stroller Accessible Trails
If your mode of transportation involves a wheelchair or a stroller, check out these handicap accessible trails in the Hocking Hills.

The Hocking Hills is known for its winding, often steep paths many of which have sections of stairs to climb. And that would be quite an unwelcome surprise in the midst of a mile long hike for someone in a wheelchair or for parents with strollers. Before venturing out on your hike, refer to this  list of trails we have deemed accessible for anyone in a wheelchair or otherwise handicapped and unable to climb or traverse stairs.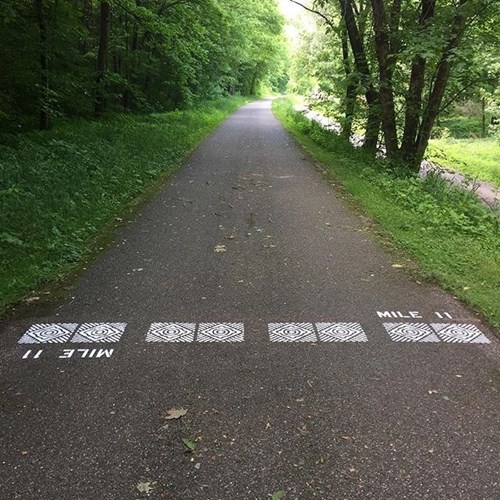 Photo Credit: @flowerofthedusk via Instagram

The Hockhocking Adena Bikeway follows a 20-mile course from Athens to Nelsonville along the Hocking River. The trail's name derives from the ancient Adena Indians who called the Hocking, a tributary of the Ohio River, "Hockhocking" or "bottle river" after the bottleneck shape of the river valley in southeast Ohio.


Trail Endpoints: Myers St. at Hocking St. (Nelsonville) to E. State Street at SR 32 (Athens)
Parking and Trail Access:


Ohio University-Athens campus trailhead: Get off at the E. State St. exit from State Route 33 in Athens. In 1.75 miles, the main trailhead will be on the right.

Robbin's Crossing trailhead at Hocking College: Turn right on State Route 61 from State Route 33, just south of Nelsonville. Continue 500 feet to Hocking Parkway, turn right and continue for a half mile. Turn left on Robbin's Crossing to the trailhead.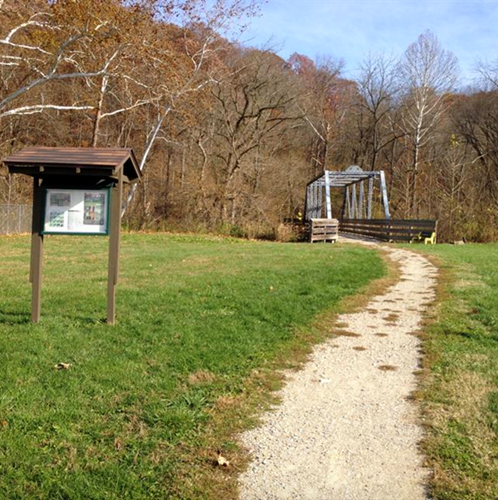 Photo Credit: TrailLink.com

The Old Town Creek Trail is a brief, scenic pathway in Logan, the veritable portal to the Hocking Hills region of southeast Ohio. The trail joins the county fairgrounds near Logan's downtown to Aqueduct Park along Front Street.


Trail Endpoints:

Hocking County Fairgrounds on California Ave. to Aqueduct Park on E. Front St.
Trail Surfaces:

Asphalt, Crushed Stone
Parking and Trail Access:


Parking for the Old Town Creek Trail is available at the Hocking County Fairgrounds in Logan. From State Route 33, take the exit for County Road 93/Mulberry Street and take a right into town. Then turn right onto E. Hunter Street and then left onto N. Homer Avenue. That road turns into California Avenue, which meets the edge of the fairgrounds property. The parking lot is located next to the animal shelter.

Aqueduct Park trailhead from State Route 33– Take the exit for County Road 93/Mulberry Street and take a right. Then take a right onto Front Street (the first light). In 0.7 miles the parking lot is located on the right side of the road.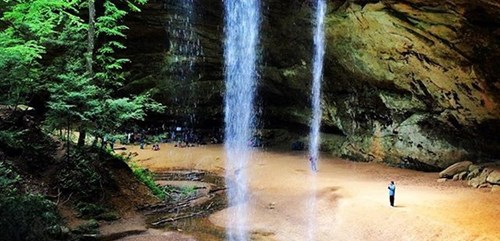 Photo Credit: @mynameisveee via Instagram

This most popular Hocking Hills trail is reached by way of a wheelchair accessible trail leading through a magnificent gorge traced with elegant hemlocks. Although the cave was named for a pile of ashes found by early settlers within the cave, the source of the ashes is a mystery to this day.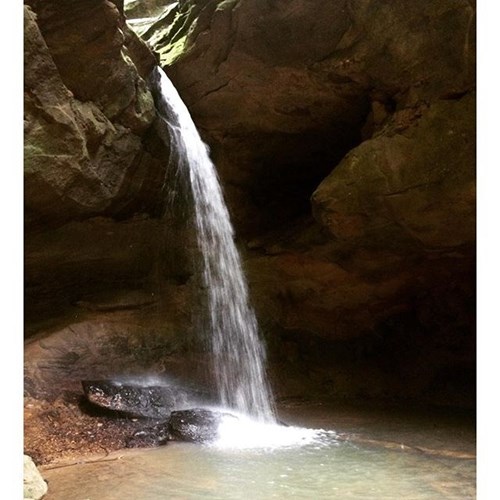 Photo Credit: @brittani825 via Instagram

The trail was named for W.J. Conkle who left his name carved in the sandstone on one wall of the gorge. The lower trail is wheelchair accessible which leads through the hollowed gorge itself.




If you have a path or trail to add to this list or if you have any questions about trails and handicap accessibility please call our visitors bureau at 1-800-HOCKING.
Posted: June 28, 2016