Experience the thrill of driving Hocking Hills' famously scenic roads
May events present the perfect chance to explore the Hills by car or motorcycle

Something special happens when the thrill of the open road meets the natural beauty of the Hills. As one of Ohio's best scenic drives, the winding hills make for spectacular drives, whether you're just rolling down the windows on the family wagon or heading out on the back of a motorcycle. Feel the wind in your hair, get your road trip playlist queued up, and take in all the beauty as it passes you by.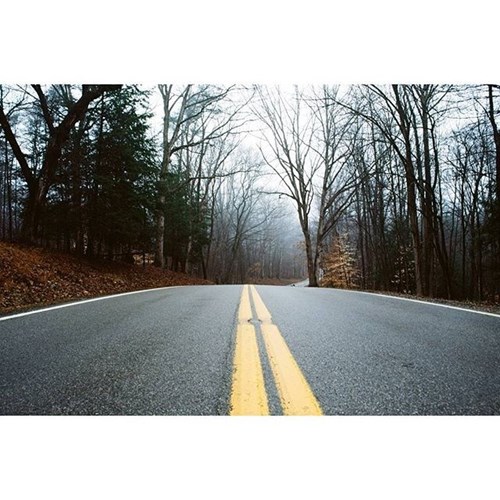 Photo by @redpeavey via Instagram
Why drive the Hills? Ask the experts.

The roadways of the area aren't just a treasure known to the locals and visitors from the region. They're world-renowned.

Take it from a publication that knows a thing or two about taking a drive. Car & Driver magazine has declared a 14-mile path they've carved out in the Hills as their "favorite test loop" for taking a vehicle through the motions. The magazine has been testing cars on the roads here since at least 1989.

"The driving route is maybe the best in the world, this side of the Nürburgring (a motorsports complex in Germany)," said the magazine's John Phillips. The "Car & Driver Loop" was detailed in a road test of the 2014 Aston Martin Vanquish. If you want to drive the same route as a $300,000 car, this is your chance.



Of course, you don't have to have a luxury sports car to enjoy the drive. Everyday people think the Hocking Hills is a pretty fantastic place for a drive. The readers of USA Today voted it a Top 10 Best Scenic Autumn Drive in America.

But you don't have to wait for the fall foliage to cruise the Hills. In fact, there are a couple of upcoming events that are perfect for car enthusiasts to check out the region.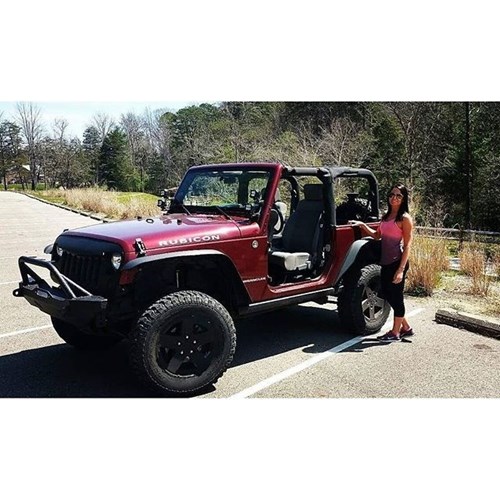 Photo by @brittneykaysleek via Instagram
One weekend, two chances to cruise the Hills.

The third weekend in May boasts a couple of great events for making a drive through the Hills … and checking out a bunch of other cars.
2nd Annual Cruise Hocking Car Show & Street Party
When: Friday-Sunday, May 20-22


This three-day event draws car enthusiasts from around the Midwest, and it's easy to see why. From classic cars to shiny new ones and everything in between, the Cruise Hocking gives you a chance to show off your ride and check out some other sweet ones.

Friday night starts the weekend off right. Main Street in downtown Logan will close for a street party featuring music from the Gas Pump Jockeys and a variety of local food and beverages for sale.

Saturday morning you can meet up at the Hocking Hills Dining Lodge for a complimentary continental breakfast. You'll need the breakfast fuel for the next adventure, as you can either cruise through the Hills on one of our great driving routes or take your car to Circleville Raceway Park to test your road and track skills in an actual autocross racing event.

Sunday brings another complimentary breakfast before more cruising roads of the region. Everything converges at Rock House State Park with a farewell lunch and chance to say goodbye to all the new friends you made.

The event costs $50 for the whole weekend or $30 for Saturday only. You can register here.
15th Annual Car Cruise with Scenic Hills Senior Center


If you want to see some great cars all in one place — or enter yours in competition — this is a one-stop shop.

The Car Cruise returns for a 15th year, this time set at the Walmart in Logan. (It's also a part of Logan's Bicentennial Celebration.)

Cars will converge from 9-11 a.m. with judging at 11:30 a.m. There's a $10 fee to enter and cash awards for first, second and third place. There will also be a DJ, line-dancing demonstrations and food.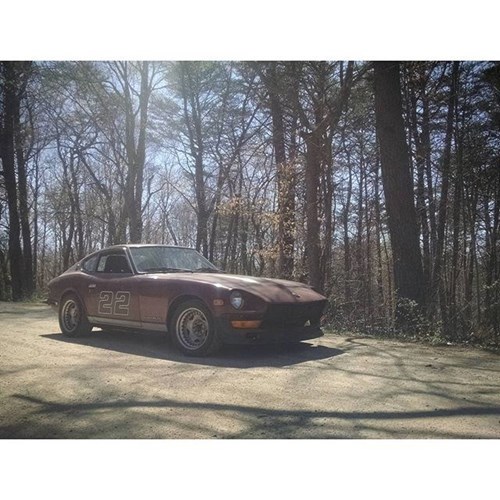 Photo by @misplacedape via Instagram
Bring your car and book your lodging

If you're ready to hop in your car and head for the Hills, we are ready to help you find the perfect place to stay for the weekend. Your best first step is our Availability Search Tool. Choose your preferences and find the best fit for your needs. You can also call our Welcome Center at 740-385-9706 or 1-800-HOCKING (462-5464), where our travel counselors are happy to guide you.

The only thing between you and here is open road.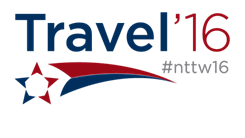 National Travel and Tourism Week 2016 is May 1-7. Celebrate with us by taking a cruise through the Hills.
Posted: May 02, 2016