Guest Post submitted by Inn & Spa at Cedar Falls 
Last year, we added a little something special to the Inn & Spa at Cedar Falls' property: Yurts.
To us, we still are in awe whenever we walk into one of our Yurts, and they have quickly become a favorite of our guests as well.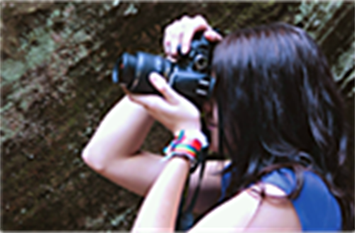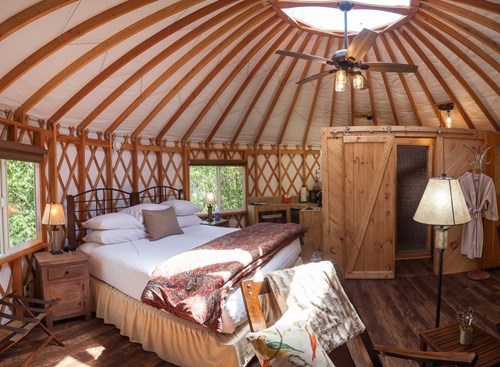 Provided via Inn & Spa
But we know what you're probably asking yourself: What exactly is a Yurt?
And that's why we have some answers for you:
Is it like glamping?
That's a great way to describe it. A Yurt is a circular structure that was used by Central Asian nomads for centuries. Our modernized versions are made of beautiful Douglas fir, wrapped in NASA-developed reflective insulation and covered in with architectural fabric. The wood rafters lead upward into a central dome creating an open, spacious feeling with an abundance of natural light.
Because of the set-up, you feel like you are closer to nature. When it rains or snows, there is something magical about gazing up through the dome, as it feels like it should be falling on you. Just steps away from their Yurt, recently, one of our guests watched a fawn nurse from its mother.
If you're looking for a unique lodging experience where you can marvel at how amazing the natural world is, this is a great option.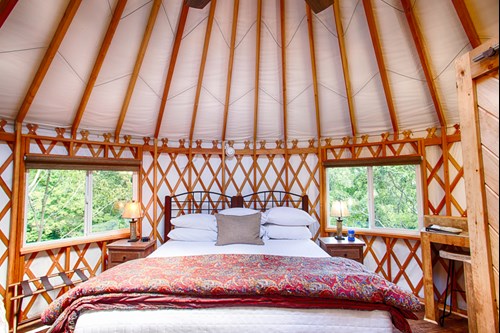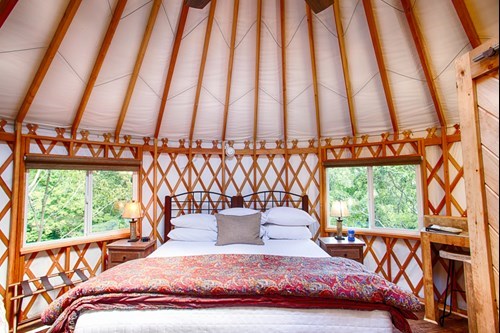 Provided via Inn & Spa
Are there beds?
You have the option of a king-size bed or two twin beds. That makes it perfect for a romantic getaway or a best friend trip.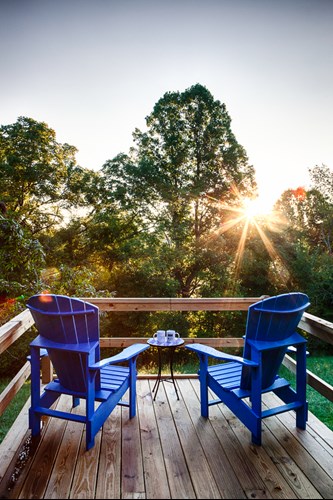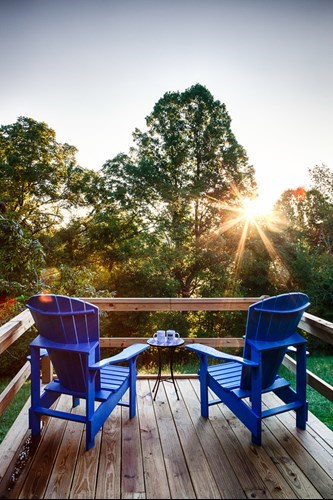 Provided via Inn & Spa
Do our Yurts have a bathroom?
Yes! Ours have a luxurious bathroom with a tiled shower. No need to worry about missing any comforts of home.
What about heating and air conditioning?
You'll have both. This is glamping after all, so you will be comfortable during the heat of summer or the cold of winter.  And, for extra romance, there is a gas log stove for winter use.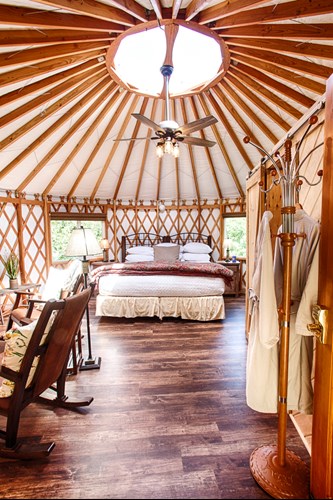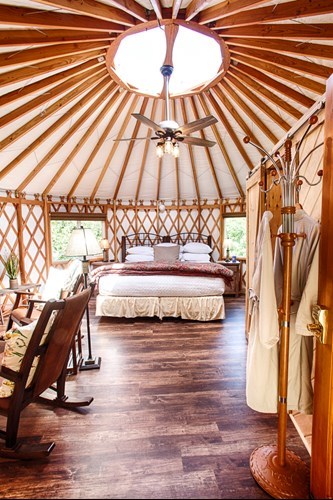 Provided via Inn & Spa
Will I ever want to leave the Yurt?
The short answer: No.
The long answer: You should.
Although the Yurt itself is an adventure, there are many more adventures to be had in the Hocking Hills.
Looking for a foodie adventure? A good place to start is the Inn's restaurant, Kindred Spirits, for breakfast, lunch or dinner.  Meet our new chef, Matt Rapposelli. Then, check out the local brewery, Br3w3ry, for a pint of tasty craft beer.
Maybe you want to get your heart racing? Zip through the air with Hocking Hills Canopy Tours.
Want to explore? Check out nearby Cedar Falls, Old Man's Cave or any of the other beautiful trails around the Hocking Hills.
There are so many adventures to be had in the Hocking Hills during your stay, and the Yurt is just the beginning of those adventures.
Posted: July 17, 2018