Beer from Hocking Hills breweries to enjoy around the campfire this fall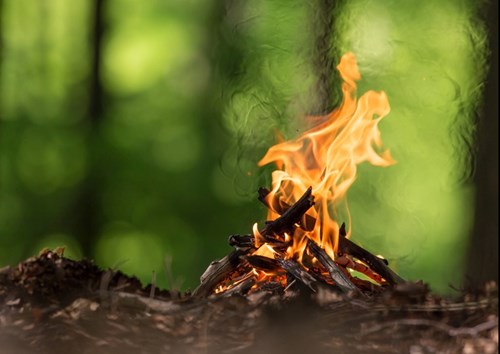 Plus! Our top picks for other fall-inspired craft beers to bring along

Few things are more relaxing than a cold brewski around a hot fire on a cool night. Add a little extra autumn-oomph with these favorite fall suds — a few of which call the Hocking Hills' region home.
Autumn brews, from harvest and pumpkin ales to stouts and tripels
Founders Brewing Company Harvest Ale

A seasonal American IPA, Founders Harvest Ale offers a "super juicy hop presence," according to the brewmasters themselves. The ale's superb juiciness could be credited to Founders' use of wet versus dry hops. Wet hops refer to unprocessed hops added directly off the vine. This type of hop is only available during autumn, post-harvest. For those of you still clinging to summertime, this brew is an ideal transition, as it features bursts of citrus, while the toasted-malt finish complements the fall season.

Founders Brewing Co. is located in Grand Rapids, so unless you're visiting Hocking Hills from western Michigan, you'll want to pick up a four-pack nearby. That's right, a four-pack. Due to the higher-than-average ABV (7.6 percent) and IBU (70) of Harvest Ale, it's sold in fours rather than the traditional six. The four-pack consists of 12-ounce bottles, but be sure to check your local growler fill-station to see if they offer the draft to go.
Southern Tier Brewing Co. Pumking

"Bewitched and brewed with the pagan spirit," claims Southern Tier Brewing Co. An homage to Halloween, this fall favorite harnesses the magic and the essence of fall. By design it's the essence of All Hallows Eve, but this Imperial Pumpkin Ale smells and tastes like Thanksgiving: warm, earthy spice with hints of buttery crust, vanilla, pecans and the sweet taste of malt. Accordingly, this brew pairs beautifully with both Thanksgiving dinner and dessert. Drink slowly though; the ABV on this one is 8.6 percent.

Southern Tier Brewing Co. is located in Lakewood, New York. Seeing as this brewery is a ways away from Hocking Hills, you'll want to grab this ale from your local grocer, corner store or taproom. Just like Founders Harvest Ale, you can choose from a four-pack of 12-ounce bottles or pick up a 64-ounce growler. Unlike the previously mentioned, however, Pumking also comes in single 22-ounce bottles and one-sixth kegs — just on the off-chance you're having a little get-together at Hocking Hills cabins or cottages.
Fat Head's Brewery Bonehead Imperial Red

Like its brewery brothers and sisters, Bonehead boasts a brew as unique as its name. Arguably, this Imperial Red Ale encompasses one of the best things about autumn in southeast Ohio — Hocking Hills fall colors. Also Ohio-based, Fat Head's Bonehead is ruby red with slight bitter notes of hops, fruit and pine. Additionally, this seasonal fare has rustic, malty undertones with a smooth finish. With an ABV of 9.4 percent and an IBU of 90, this beer is for sipping, not guzzling — unless of course you want to be the bonehead around the campfire. (← See what we did there?)

Our third beer on the list is easily the winningest, as the silver-award recipient in the Imperial Red Ale category at the 2014 World Beer Cup and the gold-medal winner in the Double Red Ale category at the 2015 Great American Beer Festival. It could be said that the more coveted something is, the more difficult it is to obtain. That's definitely true here, and it's a seasonal beer to boot! The Bonehead Imperial Red Ale is only on tap for a short time during the fall at Fat Head's Brewery in North Olmsted, Ohio, but can sometimes be found in four-packs in other locations throughout the state.
Two beers from Hocking Hills breweries to savor around the campfire
Jackie O's Brewery Bourbon Barrel Black Maple

Perhaps the perfect complement to a campfire in Hocking Hills is this Imperial Porter from Jackie O's Brewery. According to the brewers, it has "deep nutty notes" with "a touch of smoked malt." Likely named the Bourbon Barrel Black Maple after the local maple syrup that's added to the batch and the bourbon barrel it's aged in for an 11-month period. With an ABV of 11 percent, Jackie O's Bourbon Barrel Black Maple is not available by growler — nor are any of its barrel-aged brews for that matter — but 12-ounce bottles are available for purchase from their taproom with a limit of six bottles per person, per day from 11 a.m. to 9 p.m. Monday through Saturday.

Hocking Hills breweries, like Jackie O's, are an added bonus when visiting the area. Make a day of it and take a tour of Jackie O's facilities or drop by its BrewPub after your Hocking Hills excursions to enjoy any of the craft beers currently on draft.


Rockmill Brewery Tripel Golden Ale

Another Hocking Hills brewery is Rockmill Brewery, located north of our Visitor Center. One of its most popular beers is the Saison Farmhouse Ale, but — as its name suggests ("saison" translates to "season" in French) — is best enjoyed in the summer months. So, for our fall-themed purposes, we'll discuss the rich and full-bodied Tripel Golden Ale. Belgian Tripels are characterized by caramel and malt flavors while Rockmill's Tripel Golden Ale — in addition to keeping with tradition — is accompanied by notes of dried fruit. This brew has an ABV of 9 percent and is available in 375- and 750-milliliter bottles from the brewery as well as a variety of other Ohio locations.

Rockmill Brewery could easily be a destination all its own. Just like its brews, the rustic, scenic and cozy space is inspired by farms and Belgium. Take a tour of the brewery or bring the gang — groups of 12 or more can reserve Rockmill's largest table on a first-come, first-served basis. If your Hocking Hills campfire isn't keeping you toasty enough, drive up to Rockmill Brewery where they have a fireplace and a strict BYOF policy; no, not firewood — "Bring Your Own Food."  
Camp, drink (responsibly) and be merry in Hocking Hills

In addition to those listed above, honorable mention goes out to Ohio's own Great Lakes Brewing Co. Nosferatu and the variety of meads from West End Cider House — located near Hocking Hills breweries. Whether you're spending a weekend, a night or a day in Hocking Hills, the possibilities are endless. Breathe deep, be in awe, and drink in the fall season with these craft beers and Hocking Hills breweries.
Posted: November 16, 2015