There's a New Way to Camp In Hocking Hills and it Involves Music, Airstreams and Movie Premiers
This April, join fellow travelers camping in the middle of Hocking Hills' revitalized downtown with live music, campfires, food trucks, drinks, a movie premier, book signing, crafts and more! 
Urban Air 2018: Where the Streets are Lined with Silver 
. Rather than forested surroundings, campers at Urban Air, an event using the rich history and reputation of Air Stream travelers and their trailers to bring attention back to small towns, will wake up in one of Ohio's most scenic small towns just a stone throw away from Hocking Hills State Park. 
This year, The Urban Air Appalachian Adventure will "wake up downtown" Logan from April 26 to April 29.  With Main St. closed to vehicle traffic for the entire weekend, the town center will transform into a pedestrian mall lined with a community of Airstreams along the curb for six blocks.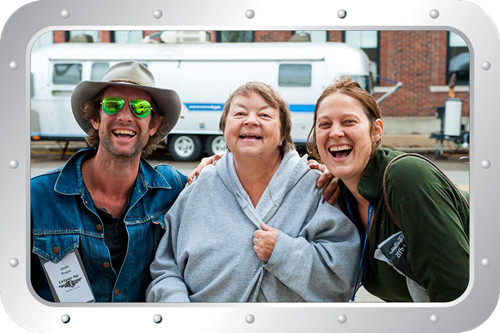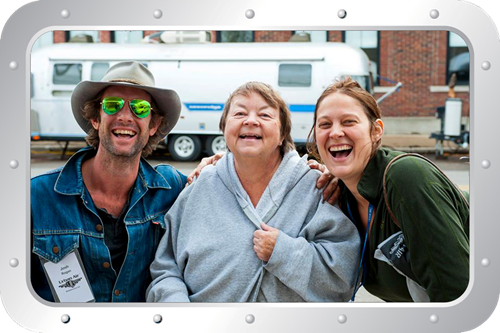 via WakeUpDowntown.com
Throughout the weekend, folks will be treated to live music, art demos, authentic local food trucks, campfires, and a beverage tent with local brews, wines and moonshine. A special showing of "Trail Magic: Grandma Gatewood's Walk" and a book signing of "Grandma Gatewood's Walk: The Inspiring Story of the Woman Who Saved the Appalachian Trail" featuring author Ben Montgomery will surely be something folks won't want to miss.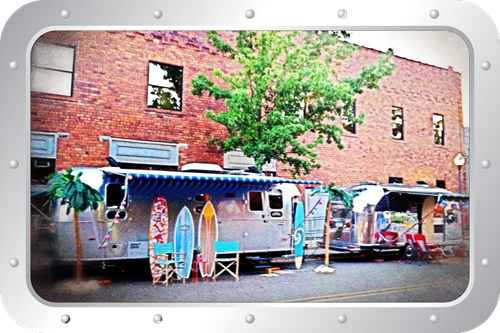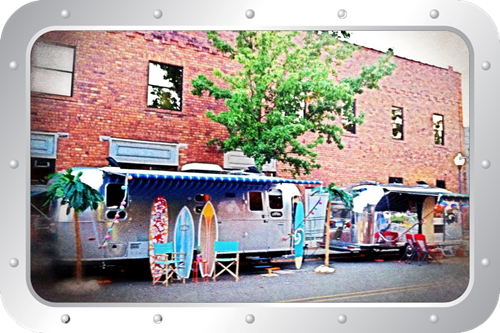 via WakeUpDowntown.com
In an effort to give back to the community, Airstreamers will decorate their abodes on Saturday to coincide with the festival's Appalachian theme. Armed with canned goods, visitors will have the chance to leave a canned food next to the Airstream that impresses them most. All collections will be donated to a local food pantry.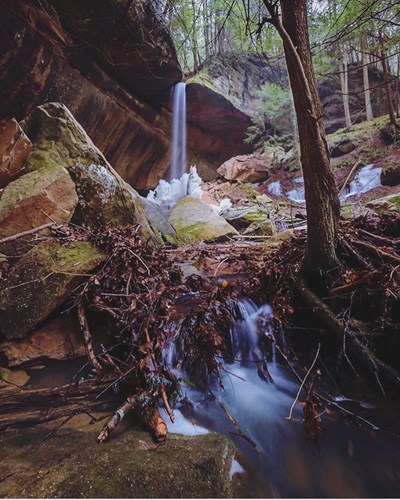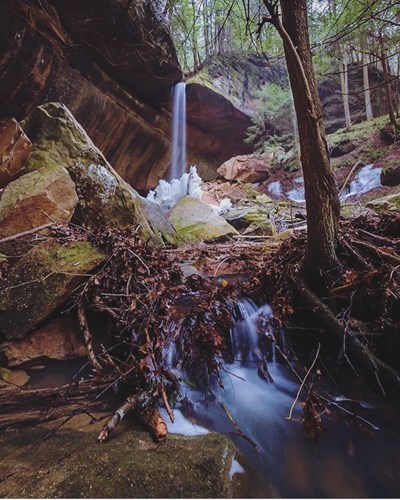 via @OhioGood on Instagram
The shared appreciation for local events, the outdoors and Grandma Gatewood (the first woman known to hike the Appalachian Trail alone in one season, at the age of 67), may be why the Airstream affair just so happens to take place the same weekend as the eighth annual Buckeye TrailFest in Hocking Hills (as a portion of the trail goes through the region). Celebrating the trail and a passion for hiking with day and night hikes, workshops and more, the festival will have special accommodations to shuttle fest-goers to Downtown Logan on Saturday so not to miss out on the movie, book signing, Airstreamers, and refreshments! 
Registration for Urban Air (to feature your Airstream along Main St. and participate in specific AirStream happenings). However,  there are nearby options for folks hoping to come down for the weekend and join in on the fun. Day-trippers and quick visits are also welcome (as its free to visit)! 
For more information, visit our event page. 
Posted: March 14, 2018