Hocking Hills is Dog Friendly!
Listen to this brief podcast to learn more!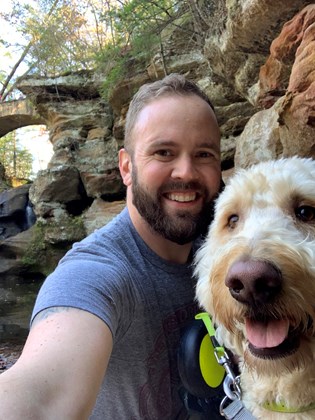 Photo by Mitch Burger
You love your dog and so do we! Executive Director, Karen Raymore, recently chatted with Destinations Beyond Expectations. This episode focuses on DOG FRIENDLY activities in the Hocking Hills.  This segment outlines all of the fun things to do with a description of what we have to offer! 
Click HERE to listen to the podcast! 
Ready to book your trip? Check HERE for a plethora of fun and unique cabins. 
Posted: March 05, 2021