Hocking Hills Through the Ages Part 2: The Squatch Watch
The Hocking Hills are magical for so many people in so many ways. The Hocking Hills Through the Ages project is designed to collect stories and photos that capture the beauty and awe of the Hocking Hills. 
Briana took the time during the pandemic and created a new tradition!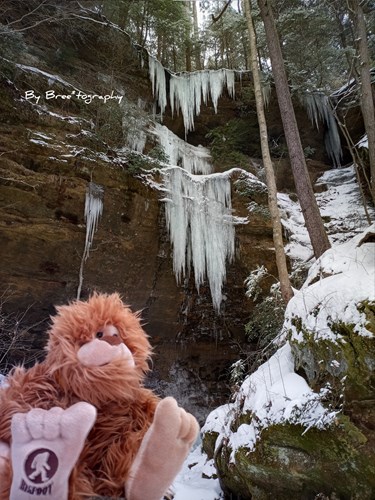 "It is a relatively new tradition it started at the beginning of quarantine. With a lot more time on my hands I started going outdoors more and taking pictures. And with it being quarantine time who better to take with me than the social distancing champion of the world!!! That is how Squatch Watch was born. We haven't left the Ohio yet due to the virus but have explored lots of places in Ohio. I even started a Facebook group called Scenic Stuffed Snapshots and have encouraged others to take their favorite stuffed animals out and take pictures on their travels. It's just a fun thing to do while out exploring nature and sometimes the looks you get from people watching are pretty funny."
Posted: March 15, 2021