Five Places To Find The Holiday Spirit In Hocking Hills
Just because it may be getting colder doesn't mean Hocking Hills is closed down for the season. Cozy up by the fire, drink some eggnog or Moonshine and get into the holiday spirit with these small-town celebrations and traditions. It'd be impossible not to enjoy these special treats, even for Scrooge!


Downtown Logan Christmas Tree and Decorations


Get in the spirit in Downtown Logan, every day of until the end of the holiday season!


Lake Hope Holiday Trail of Lights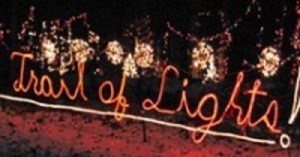 Stop by the Lake Hope Nature Center and experience the revival of a Lake Hope tradition, the Trail of lights is free and open to the public.

Lake Hope State Park; 27331 St. Rt. 278; McArthur; email john.hickebottom@dnr.state.oh.us; call 740-598-3030; Free; every day through Dec. 31.


Bowen House Festival of Trees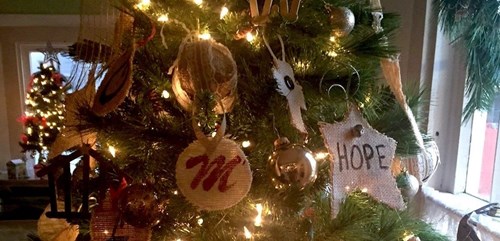 The Bowen House will be beautifully decorated from head to toe with an array of unique and creative trees and other holiday displays. Special events to occur throughout the month.

The Bowen House; 196 N. Market St; Logan; email bowenhouse.dbell@frontier.com; call 740-385-0344; Free; 2 to 5 p.m.; From now until Dec. 24.


North Pole Nelsonville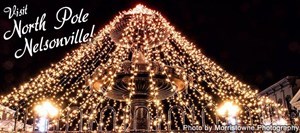 North Pole Nelsonville is happening all month long on the Square in Nelsonville with shopping and Santa Clause.

The Public Square; Nelsonville; Call 740-753-1924; Events happening throughout the month of December.


The Santa Train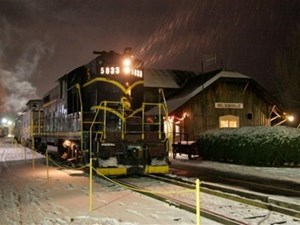 Historic train ride with a visit from Santa during the ride. Saturdays and Sundays. 11 a.m. and 2 p.m.

Hocking Valley Scenic Railway; 33 Canal St; Nelsonville; call 800-967-7834 or 740-743-9531; tickets include adults, $17; seniors, $15; children $13; every Saturday and Sunday from Nov. 26 to Dec. 18; 11 a.m. and 2 p.m.


A Taste of Dickens at the Glenlaurel Inn

Join us for our traditional yet festive holiday dinner. Our 6 course fine dining offers delectable gourmet courses, and a performer will read excerpts from Charles Dickens' classic A Christmas Carol between courses. Social hour begins at 6 PM in the Loch Ness Pub. Dinner begins promptly at 7, and will last for approximately 2 hours. When you stay on a Dickens night, you'll get 50% off lodging when the Dickens Dinner is booked! Call us today to make reservations. Space is limited and is always a sold-out event! This event is a great way to get into the spirit of the holiday season and it makes a great holiday gift for those hard to buy for. Call Guest Services to make your reservation. Dinner $49 per person; reservations based on availability.

Glenlaurel Inn; 14940 Mt. Olive Rd; Rockbridge; call 800-809-7378 or 740-385-4070; $189-$379 for dinner and lodging; reservation required; Wednesdays and Sundays; 6 p.m.
Posted: December 09, 2016