The Most Common Questions About Hocking Hills
The pros at Hocking Hills took a look at some of the most common questions submitted online and provided their answers to help visitors get the most out of their visit.  Still have a question? Submit on social or in the comments section. 
Q: Are the trails rated somehow as easy, medium or difficult to accommodate everyone's walking ability?
Hocking Hills Tourism Association: All of our trails are rated. You can find the information on our website or Hocking Hills State Park's. Ash Cave is certainly one of our most accessible trails and do have a couple others, as well.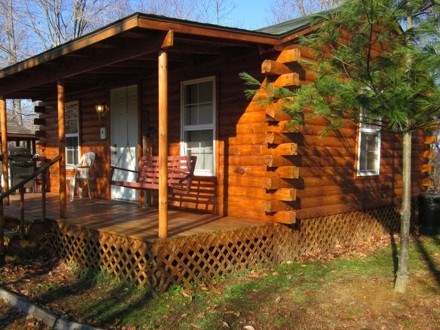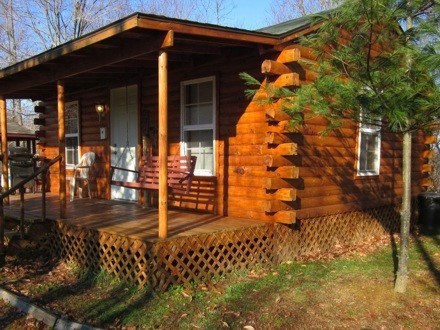 Q: I'll be there staying in a cabin in two weeks. What's recommended that me and my girl can do? We got our two small dogs going on vacation with us. We definitely plan on lots of relaxation but what's around there?
Hocking Hills Tourism Association: We have tons of options: from horseback riding, hiking, canoeing, fishing, kayaking to laser tag, shopping and lots of restaurants. We've got an entire activities page on our website to help folks navigate.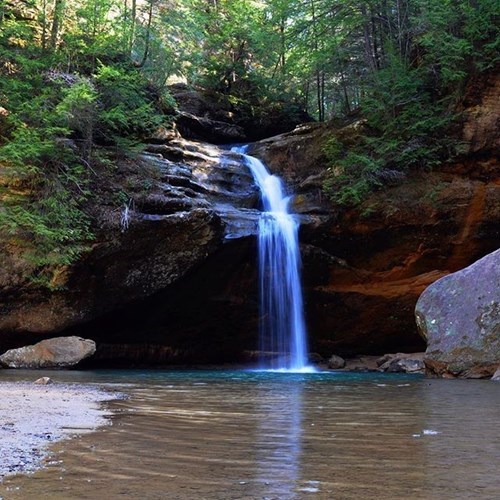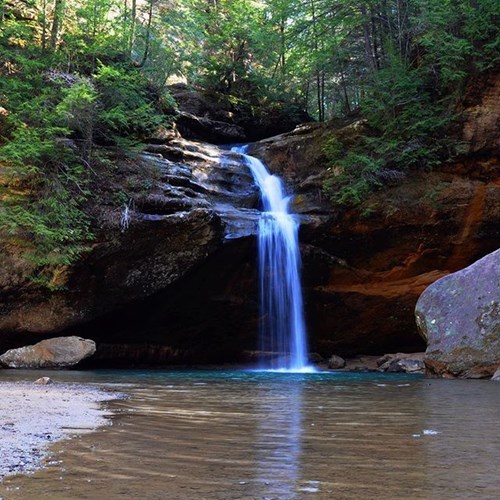 Q: I'd like to know when there will be water flowing at places such as Old Man's Cave and Cedar Falls. I haven't timed it right recently. After very heavy rain, I expected an awful lot of water at OMC. There was water but all of it looked like chocolate milk.
Hocking Hills Tourism Association: Spring is typically the best time to see the waterfalls around late April/May. But the water will be a bit murky literally RIGHT after a hard rain.This past summer was a rare one for us in the sense that it saw a lot of activity because of all the rain.  It has started to slow down with the fall weather and will pick back up in the spring as things heat up and thaw out.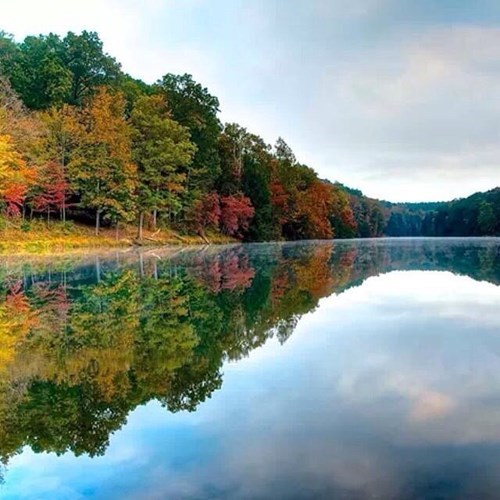 Q: What is the easiest waterfall to get to? I am not as ambulatory after my knee surgery but still want to get out into the woods and waterways.
Hocking Hills Tourism Association: Ash cave would be the easiest waterfall to get to. No stairs, no hassle. There are other handicap accessible trails, as well. You can get more information about each trail on our website.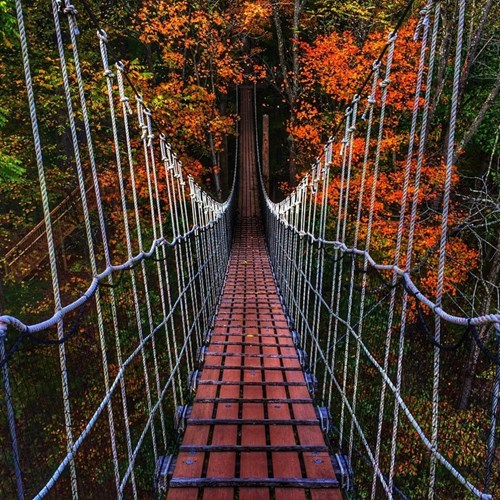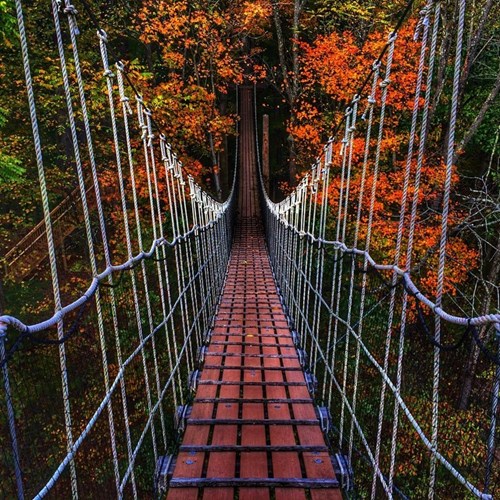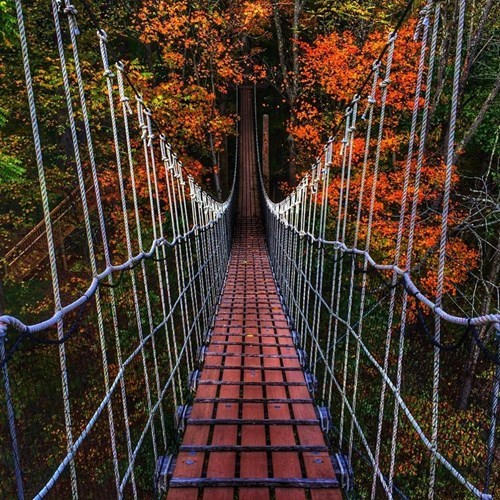 Q: What is the best kept secret of the area?
Hocking Hills Tourism Association: That's a great and TRICKY question. I don't know if it's a secret but a lot of people don't realize Boch Hollow is just a short drive away. It connects to the Buckeye Trail and it has multiple unique plants/life along the trails (including some yummy edible plants if you bring a handy book with you). It also has a gorgeous lake and gazebo as a part of it. When you go out, I'd be shocked if you saw another person out there the whole day, especially during the week.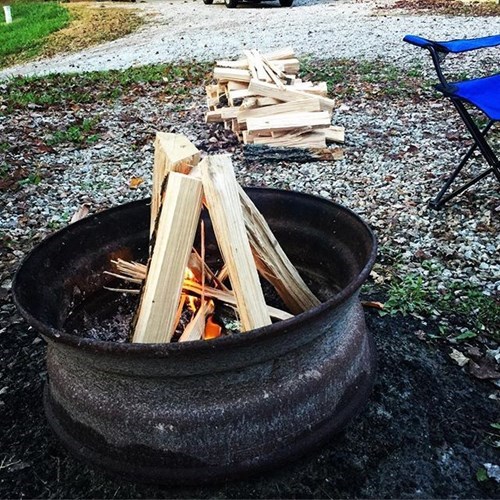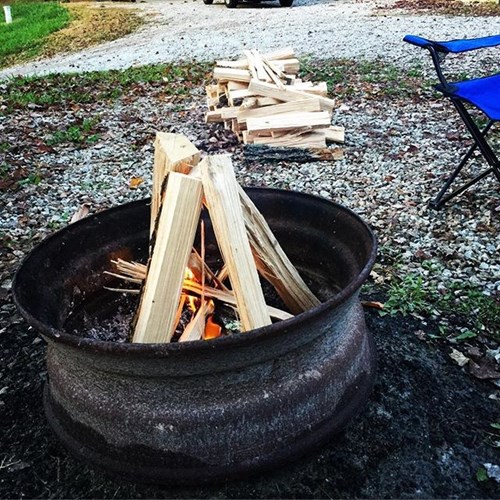 Q: Advice for planning a romantic getaway for 2 , including zip-lining?
Hocking Hills Tourism Assocation: Totally possible! You can visit our Pinterest for ideas.  We have multiple lodging options that do have some romantic packages or options and Ziplines are of course very popular in the area. For lodging options visit explorehockinghills.com/lodging and visit their websites or give them a call. We also have Zip-lining options listed on our website.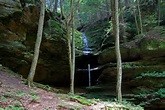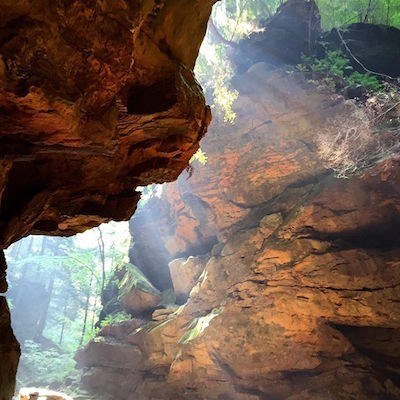 Q: How are the trails maintained?
Hocking Hills Tourism Association: The trails are maintained by rangers and employees from Hocking Hills State Park on a regular/frequent basis. The staff there works incredibly hard to make sure the state park is well taken care of and preserved.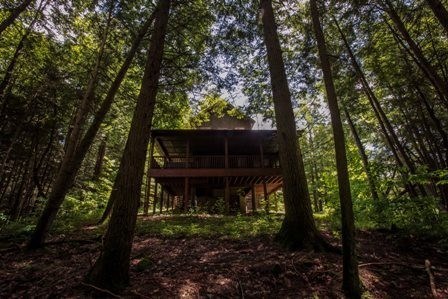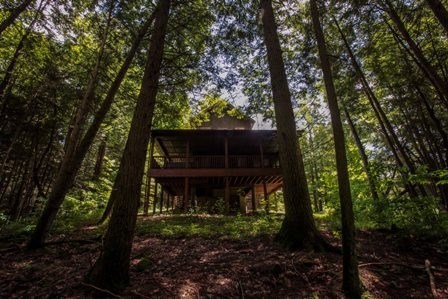 Q: What are the new trails in Hocking Hills?
Hocking Hills Tourism Association: The newest trial is Whispering Caves/Hemlock Bridge Trail. It's at a bit of an incline, but it's very pretty. Not too many people there during the week, either.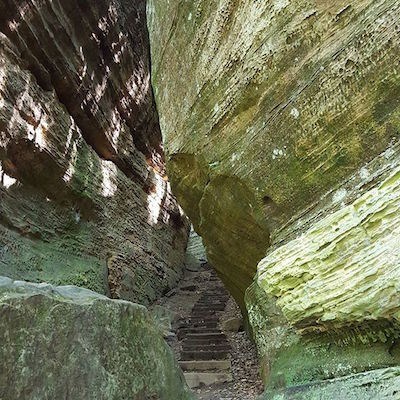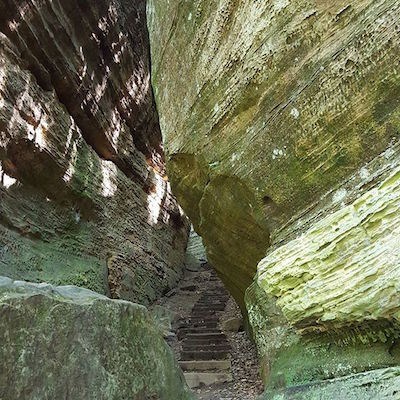 Q: What is the most secluded spot to camp?
Hocking Hills Tourism Association: That's tricky! There are lots of secluded areas and cabins. Your best bet is to look at our lodging options and contact the owners directly at explorehockinghills.com/lodging. 
Posted: October 03, 2017