Simple Living: Enjoy 92 acres of seclusion at Hocking Hills' newest Tree House
By Linda Klug -- Among the Trees Lodging

Remember when you were a kid wanting to climb a tree or even better, build a tree fort!? The thrill of being up in the trees, providing a different look at the world, being away from it all?

Rediscover that magic at the new Maple View Tree House in the beautiful Hocking Hills region.  Opening in May,  stay in a fully functioning Tree House with the amenities of home, while being approximately 17 feet off the ground nestled among a grove of Sugar Maples.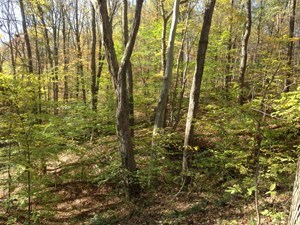 Crossing the cable bridge and discover a large outside deck with spectacular views.  Actually,  being in the tree canopy, visitors have a "bird's-eye" view of the surrounding area and hollow, including the trees, plants, birds and animals of the area.  Every season will bring new wonder and amazing views of being in the trees from either inside through the expansive windows or the outside deck area. 

Imagine that morning coffee and/or happy hour drinks out on the deck, listening to the birds chirping and the leaves rustling in the breeze?

Take a look at the stars while relaxing in the hot tub after a day of hiking.   It may be hard to leave the relaxing, large outside viewing deck, however there is much to do and see around Hocking Hills.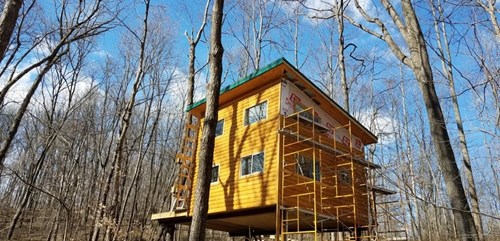 The Maple View Tree House is located close to the many breath taking hikes, exhilarating activities, local stores and restaurants of the Hocking Hills region,   but is also delightfully secluded on 92 acres.  

This is an adventure you don't want to miss.  We are now accepting reservations – opening Memorial Day weekend.  Take advantage of this opportunity to enjoy a house truly built  among the trees. 
Posted: March 27, 2017