Celebrate National Plan a Vacation Day and Find YOUR Hocking Hills Adventure
Who doesn't love a vacation?

All you need is a tank full of gas, your best friend and the open road.

Well, and time off approved by the boss.



But even with designated vacation time, more than half of Americans left a total of 658 million vacation days unused in 2015. It's not just a one-time thing, either, considering the decline has been an issue since 2000. Back then, Americans would take off an average of 20.3 days a year. That's literally a FULL week of vacation time lost when you look at the average in 2015 – just 16.2 days.

Some might dedicate the difference to more hard working and dedicated employees, which could be true. However, that stockpile of long-lost and forgotten paid leave can actually create a negative impact on worker's productivity, creativity and energy.  Talk about a bottom line.

That's where Project Time Off comes in, an initiative that conducted in-depth research on how American plan and use vacation time.

The results?
-        Americans who used all their vacation time and planed them a year ahead were happier than those who didn't.

-        Those who planned and used their vacation time were also healthier, had better financial situations, were happier in their marriage and well… were just more pleasant people with a good mood overall.

Moral of the story? Using and planning vacations (using your time off) – having something to look forward to – is good for you and the workplace.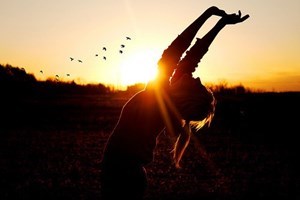 Yet, for some reason, nearly half of American households don't even take the time to do it.

Project Time Off, with the help of National Plan A Vacation Day, is taking it upon themselves to change that by showing folks how to avoid the mistake with just a few simple steps:


Confirm your paid time off benefits. Have a conversation with your boss or HR about your time off benefits. For example, here at Hocking Hills Tourism Association, we're awarded a great policy, including comp time.
"VACATION LEAVE:  5 days in year one (calendar year); 10 days -- from year two to end of year four; 15 days from year five to end of year nine; and 20 days from year ten and thereafter.  A carryover of not more than one week (40 hours) is permitted from year to year."
Review your calendar. Check your office's holiday calendar. It's easy to turn an extra day off before or after the weekend and turn it into a four-day excursion! Communicate with your coworkers and keep the work load in balance and also look ahead to family events and other important events to help plan – like Spring break or Labor Day weekend.


Using Hocking Hills Tourism Association as an example, our policies make it easy to take advantage of holidays and family time while managing our work loads.

For instance, I was able to use MLK Day and take a four-day road trip with my boyfriend to the "Hostess of the South" (Savannah). Though it was last minute and we didn't have reservations or much saved, going during the off season and picking just a few activities, we only spent about $700 together. That's including a hotel room on the beach ya'll (spending just $350 a person for 20 hours in the car and three nights/four days). The best part? My boss encouraged the trip, worked with me to make sure everything was covered at the office and I was able to come back and tackle projects with new found creativity and a tan.

Here's our policies:
"HOLIDAYS:  Nine holidays will be observed with pay.  They are New Year's Day, Martin Luther King, Jr.'s Birthday, Presidents Day, Memorial Day, Independence Day, Labor Day, Thanksgiving Day, the day after Thanksgiving, and Christmas Day.  In addition, ½ day paid time off will be observed on Christmas Eve, New Year's Eve and Good Friday.  The administrative offices also close early the day before Thanksgiving.

          When the holiday falls on a weekend, it will be observed as follows:  Saturday holidays will be observed on    the preceding Friday, and Sunday holidays will be observed on the following Monday.


Finally have a few dates in mind? Get dreaming! What's on your bucket list? What would be a fun place to go? You don't have to know when you have the vacation days set, but the possibilities are endless and fun to plan!
Talk to your boss and co-workers. Don't be anxious or worried, all good business leaders know the value of vacation benefits. It's why they exist in the first place!
Finally, when you get back, don't forget to talk about and  share your experience with everyone! Seriously, it helps to brag about those vacations and encourage your colleagues to do the same. Talk about it online using #FinditHere,#TravelTuesday, #NationalPlanAVacationDay hashtags. While you're at it, tag us @MyHockingHills and tell us about your favorite getaway and about your workplace policies.


Be excited about it! You worked hard! You Earned it!

Not sure how to spend those fantastic days off? Have no fear, Hocking Hills can help you plan that next adventure!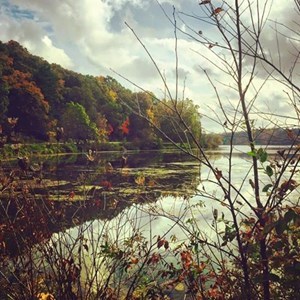 Hocking Happy: Get What YOU Want and Plan Ahead

Of course, the easiest time to visit the hills is the summer thanks to break for families and their kids. This is our peak season with tons of activities from ATV, canoeing, hiking, shopping, eating, music and entertainment … OH MY!

While this is a great time to come to the hills, it's important to keep in mind that's the case for the majority of other travelers, as well. For this reason, MAKE YOUR RESERVATIONS EARLY. One of the benefits of planning a year in advance is having a larger variety of options in cabins, activities and deals based on price, size, location and amenities.

Most cabins have a standard cancellation policy. This means most owners will offer a full refund if the cancellation is made at least two weeks in advance. Some may have a small processing fee. To make sure, simply ask when making a reservation.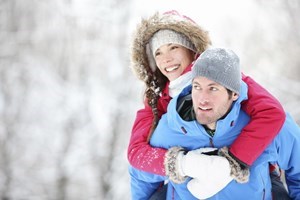 If you're looking for a deal, the further ahead you plan – the better. It also helps to visit the hills during the off season and check out our "Hot Deals" section online. In other words, consider visiting the hills during those winter months or, especially April and May – peak wildflower and waterfall season.

We've heard some folks were holding out for some elusive "$50" cabin deals. Don't hold your breath. This doesn't exist. Hocking Hills is still an incredibly affordable destination since all of our parks and trails are free to the public. Our cabins and accommodations are also fairly priced, the cheapest being around $95 during the off season.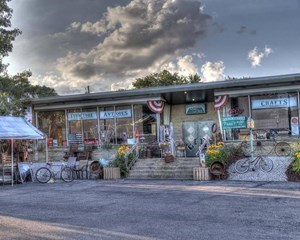 Hocking Holidays: Look at OUR Calendar

Hocking Hills is more than a nature-based destination. We have a vibrant culture with music, food and festivals. With a diverse population and variety of interests, we have festivals and events year-round. Check them out and plan your trip around these festivals:

For a full comprehensive list visit explorehockinghills.com/events.

February

11: Sweethearts Hike

March

11, 12: Maple Sugaring in the Hills

April

7: Chocolate Walk through Downtown Lancaster Businesses.

8-9: 9th Annual Hocking County Farm Bureau Ag Days

22: Wildflowers and Waterfalls Hike

23: Hocking River Earth Day Clean Up at Hocking Hills Canoe Livery

May

4-7: Vinton County Wild Turkey Festival

14: Mother's Day Lunch at Glenlaurel

June

1-4: Nelsonville Music Festival

15- 17:  Washboard Music Festival

16-17: Duck Creek Log Jam

17: Hocking River Clean Up

July

14 – 16: Lilyfest in Rockbridge

19 – 29: Lancaster Festival

21: Downtown Lancaster Art Walk

22-23: Hippie Fest

28:   Final Fridays Special Edition. The HeART of Kids!

August

16-24: Nelsonville Parade of the Hills

17: Hocking Hills Poker Run

30 – Sept. 1: Sam Jam Bluegrass Festival

September

15 – 17: 19th Annual Ohio PawPaw Festival

23-24: Annual Fall Arts and Crafts Show

30: Hocking River Clean Up

October

6-8: Beaver Oktoberfest

14: Grandma Gatewood's Fall Colors Hike

15: Little Cities of Black Diamond Day

18 – 21: Circleville Pumpkin Show

22: Tombstone Travels

27: Final Friday Special Edition, Fright Night Halloween Party

27: Hocking Halloween Campout

28: Halloween on the Hocking

November

17- 19: First National Bank's Jingle Bell Luminary Parade Weekend

23: Thanksgiving at the Glenlaurel

24- Dec. 2: North Pole Nelsonville

26: Small Business Saturday

December

*Entire month of December, Hocking Hills Annual Treasure Hunt

2: Logan Santa Parade

3: Winter Carnival in Downtown Lancaster

9: Christmas in Ash Cave

30-31: New Year's Eve Hogmanay at the Glenlaurel




Hocking Hooked: Take Advantage

Plan a trip just for you. With a full list of activities and services, Hocking Hills makes it easy for its visitors to find the adventure they're looking for.

Visit museums, go on a food tour, enjoy canopy tours, local shops, wineries and vineyards, go hiking or dirt biking, hop on an ATV, kayak or canoe. You can schedule a workshop, learn to work with clay, visit local galleries or simply relax at a local spa and book a couple's massage.

For a full list visit exploerhockinghills.com/activities.

Don't forget to brag about your favorite vacation online and tag @MyHockingHills #TravelTuesday and tell us about your favorite getaway and your workplace policies!
Posted: January 31, 2017